Tour Details



Driving


2 - 3 Hours



Purchase QTY


One Per Car



Distance


5+ miles



Audio Stories


30+



Self Guided


At Your Own Pace



Tour Benefit


Tour Anytime
Any Day



Works Offline


100%
Money-back
Guarantee
Welcome to the Cambridge Self-Guided Driving tour
Explore historic, beautiful Cambridge with total freedom and flexibility! From some of the oldest and more storied educational institutions to Revolutionary War remnants, the past is alive and well in this picturesque city. See Harvard and MIT, hear about the founding of Cambridge, and admire the city's gorgeous old-timey architecture. This cute, compact city is every bit as fascinating as Boston, so visit it to see what all the hype is about!
About the Tour
Your tour will begin in Boston's Back Bay neighborhood. From there, you'll cross the Charles River and enter Cambridge, where you'll be greeted straight away by the eye-catching main building of the famous MIT.
You'll head next onto Broadway, where you'll find some serious history, and the cutting-edge Draper Laboratory, where sharp young minds develop everything from submarines to drones and beyond.
After passing by some gorgeous 1800s architecture, you'll get your first good look at some Harvard buildings and a redoubt used by General George Washington during the Revolutionary War. Then you'll see the high school attended by celebrities like Matt Damon and Ben Affleck!
Next up is Harvard's Memorial Hall, where famous speakers like Martin Luther King, Jr. and Winston Churchill have spoken. Then there's the Cambridge Common, a training ground for America's militia during the leadup to the Revolutionary War.
Continuing on, you'll pass a street once infamous for housing many British Loyalists before the Revolution, followed by a venue that has hosted past superstars such as Bob Dylan and Tom Rush.
In the neighborhood of Kerry Corner, you'll learn about some of Cambridge's Irish history before moving on to the impressive Cambridge City Hall. You'll then pass the First Baptist Church, where Martin Luther King, Jr. sometimes attended services.
Finally, you'll return to the MIT campus, near where your tour began. The tour concludes here.
Tour Start Address: 240 Huntington Ave, MA
See the Best of Massachusetts:
See all the top sights in Massachusetts at your own pace with our Self-Guided Driving and Walking Tour Bundle. Priced at just $39.99, the bundle gives you access to over 300+ audio stories and lets you in on never before heard stories. 
How does it work?
Once you book a tour, you'll get a text/email with instructions.
Download the app (while in good wifi/signal) and use your unique password to access your tours.
To begin touring, go to the starting point and launch the app.
The audio starts automatically once you reach the starting point. Stick to the tour route & speed limit for the best experience.
Please note that no one will meet you at the starting point.
Preview the Tour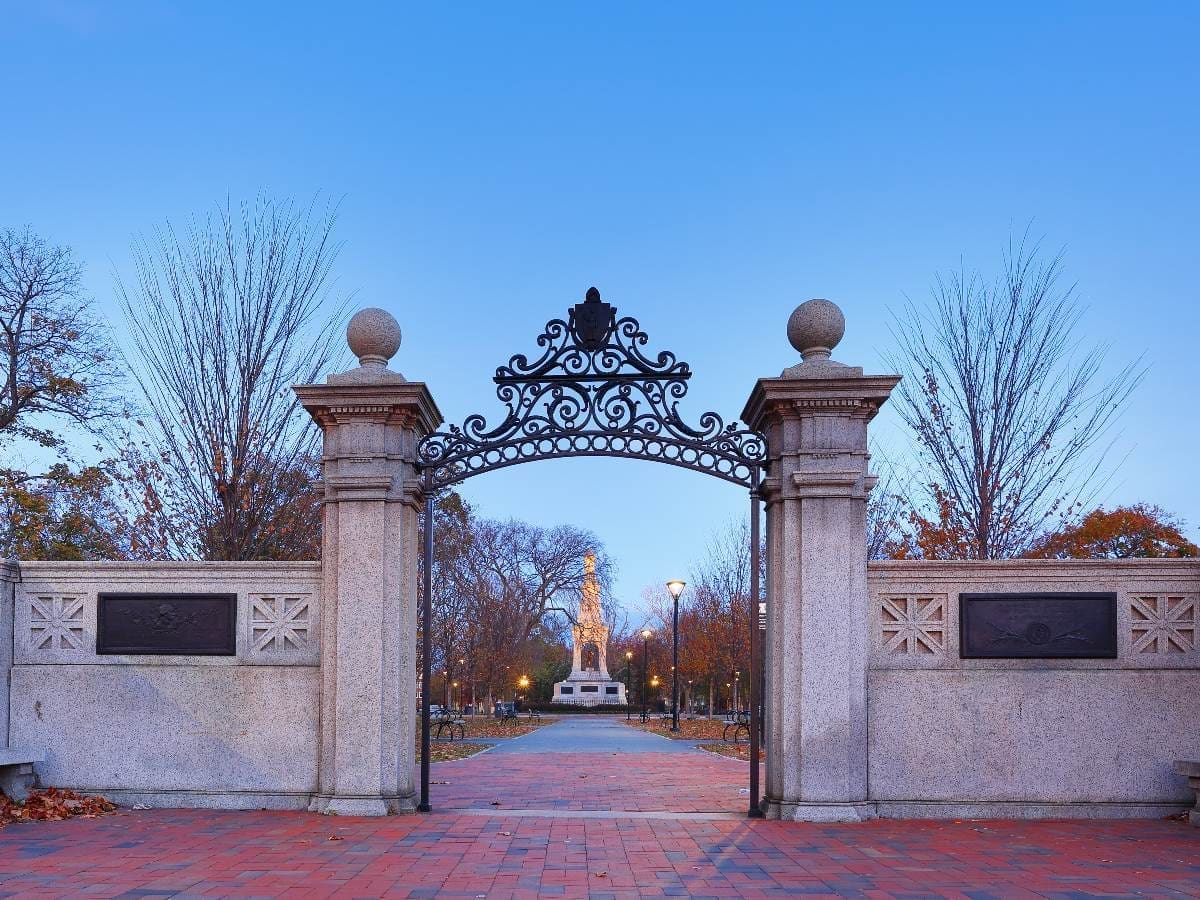 Common Audio Story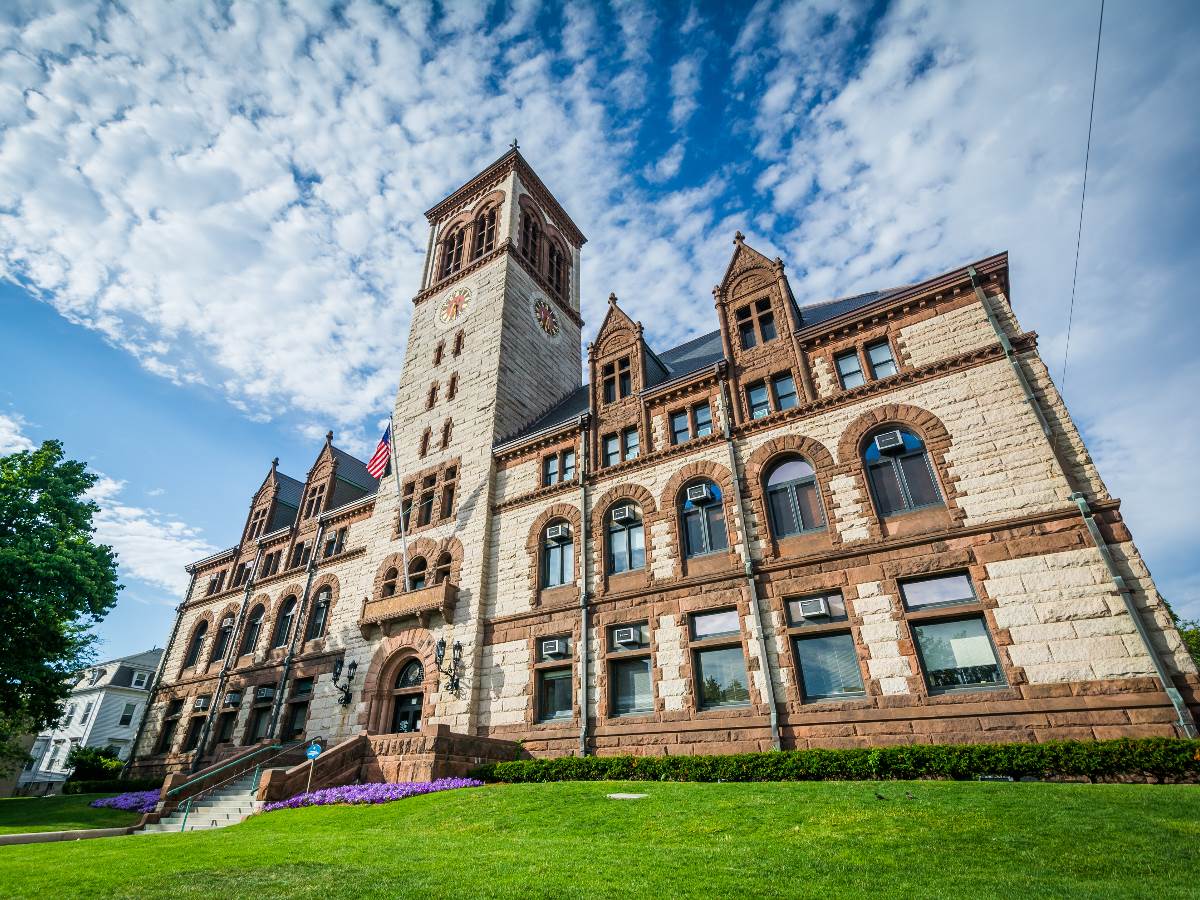 Cambridge City Hall Audio Story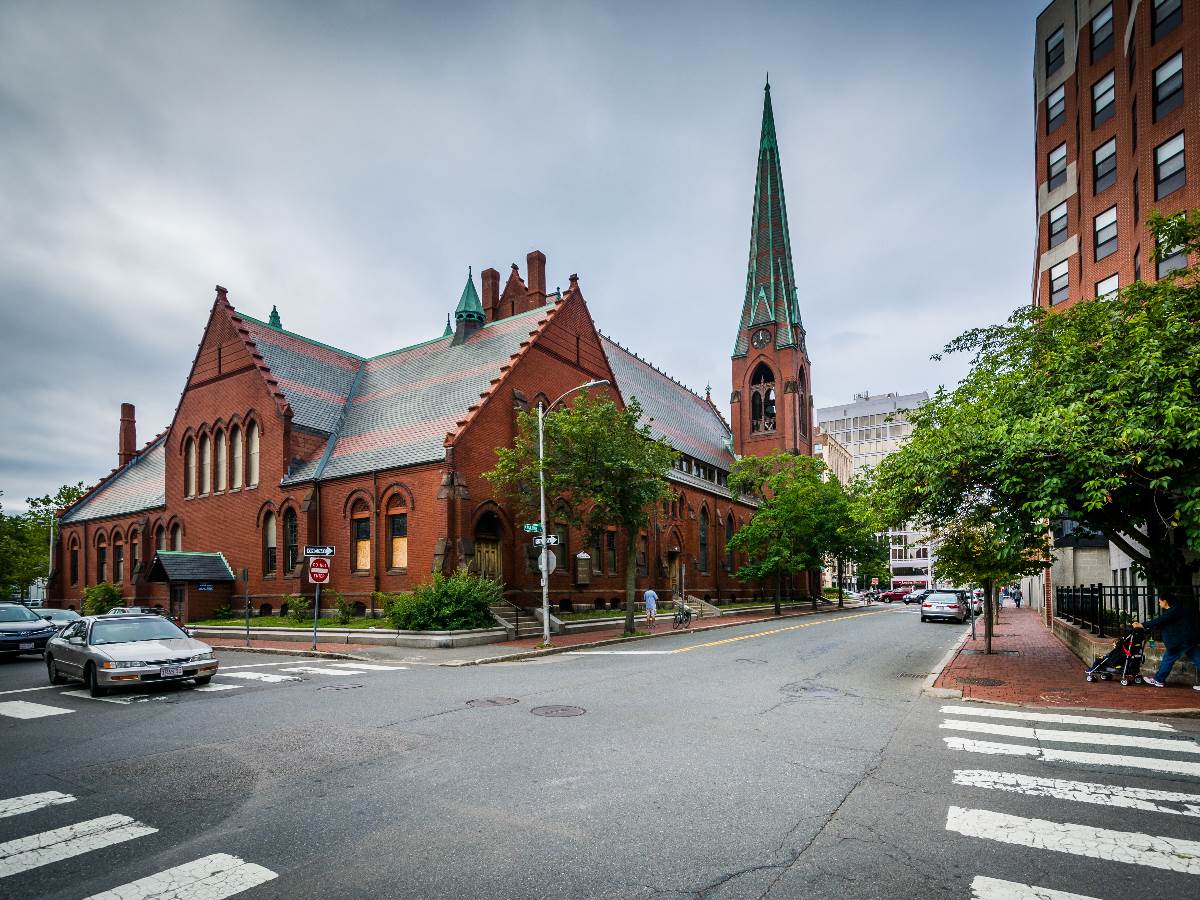 Baptist Church Audio Story
Tour FAQs
Yes, Cambridge University offers guided tours for visitors to explore the historic colleges, beautiful architecture, and learn about the university's history and traditions.
Cambridge is a city that can be explored on foot, but driving is also possible. However, traffic and parking can be challenging in some areas.
The specific colleges included in the Cambridge driving tour may vary, but Harvard University and MIT are prominent institutions typically covered.
Spend a day in Cambridge by visiting its renowned universities, exploring historic sites, enjoying local cuisine, and taking a leisurely stroll along its charming streets.
Cambridge is famous for being home to prestigious universities like Harvard and MIT, as well as its rich history, cultural attractions, and contributions to education and technology.
Cambridge is known for its diverse culinary scene, including local specialties like clam chowder, lobster rolls, and New England-style seafood.
Cambridge can be relatively expensive due to its academic and technological significance. However, there are options for various budgets, especially when it comes to dining and exploring.
Tourists visit Cambridge to explore its renowned universities, historic landmarks, beautiful architecture, and immerse themselves in the city's intellectual and cultural ambiance.
While you can explore Cambridge on foot or by using public transportation, having a car provides more flexibility to cover a wider area and explore nearby attractions.
The cheapest way to get around Cambridge is often by using public transportation, including buses and the subway system, which can efficiently connect you to different parts of the city.
The main building of MIT is known for its innovative architecture and being a symbol of technological advancement and academic excellence.
Harvard's Memorial Hall is a historic building where prominent figures like Martin Luther King, Jr. and Winston Churchill have given speeches. It holds cultural and historical significance.
The Cambridge Common served as a training ground for America's militia during the leadup to the Revolutionary War. It has historical importance in the city.
In Kerry Corner, you can learn about Cambridge's Irish history, which adds to the city's cultural diversity and heritage.
Cambridge has hosted past superstars like Bob Dylan and Tom Rush at venues that contribute to the city's rich musical history.
Inclusions and Exclusions
Inclusions:
App on your phone: A link to download the Action Tour Guide App and Password for your tours.
Flexible schedule: Use any day, any time. Travel over multiple days or on next trip. Never expires.
Easy to use: Stories play automatically by GPS. Hands-free. Get HELP all day: Call, Chat, or Email.
At your own pace: No group. Take breaks for photos/ snacks/hikes. Go at your own pace.
Offline use: No cell signal or wifi required. Offline GPS Map & route. Stop-to-stop direction.
Don't miss a thing: Full itinerary, travel tips, professionally narrated videos, text, and hidden gems.
Exclusions:
Transportation, parking fees, food, and drinks.
Entry tickets or reservations to any attractions along the route.
Car Rental: Please arrange a rental car at the closest airport or train station.