Utah is home to some of the most celebrated, stunning, and picturesque outdoor places. It has a bevy of national public areas that you can explore like deserts, lakes, forests, and historical sites such as the Natural Bridges, which is a hallowed monument for Native Americans, to the Golden Spike National Historic Site, where the Union and Central Pacific Railroads memorably united to make the Transcontinental Railroad.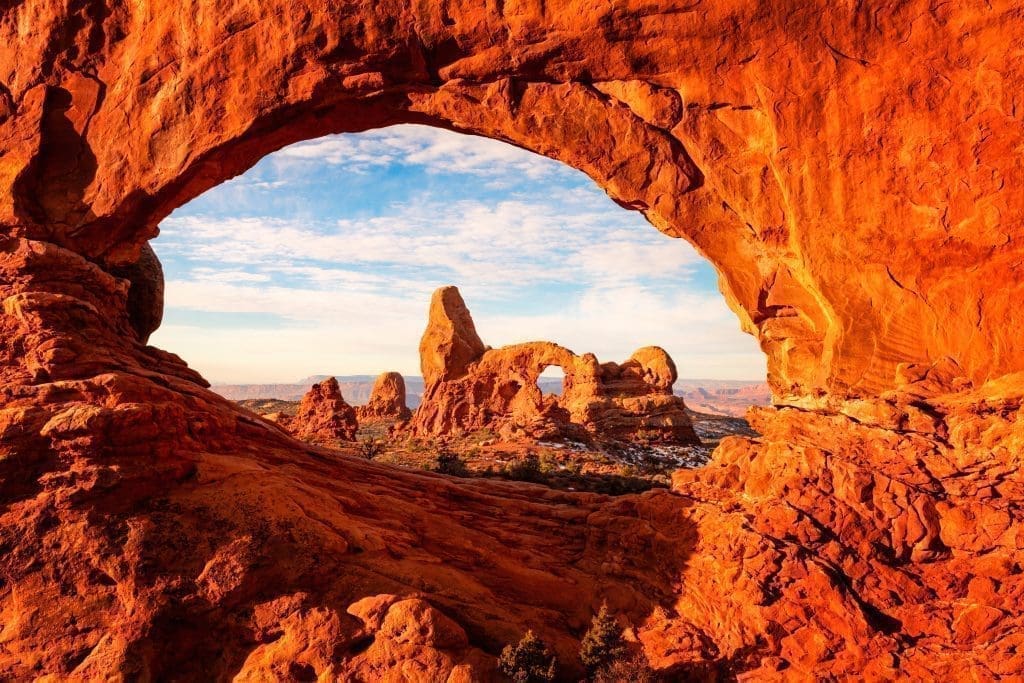 Utah is also home to some of the most incredible landscapes in the entire world with lots of national parks highlighted by the "Mighty Five" which includes the Canyonlands National Park. With gorgeous landscapes like these, there are plenty of tours that you can enjoy such as the Arches National Park Tour, Monument Valley Tour, Bryce Canyon Tour, Grand Staircase Escalante Tour, and the Zion National Park Tour.
However, with COVID-19 still posing a serious threat to everybody, you might be thinking if there was a way to still enjoy these spectacular sites without rubbing shoulders with a lot of people. Well, you can with a self-guided tour! With the use of an app that you can download from the Google Play Store, you can either walk or drive along a recommended route while a narrator tells you fascinating tidbits of information and interesting tales about the sights that you're seeing. The best part is that you can learn about the history, geography, architecture, and culture of your local scenic area from the safety of your car. The different tours offered in the app features more than an hour of captivating facts, highlighting all the coolest stuff for you along the way.
Also, going on a self-guided tour means that you can go on your own time. You can just gas up the car and spend the entire after just taking in the splendor of your surroundings and the various stories involving that locale. With COVID-19 still posing a serious threat, there might be unavailable tourist spots but with a self-guided tour, you don't have to worry about nor should you be concerned about lining up for a ticket or even closing times. You will get to enjoy the attractions when you want to.
The self-guided tour is proof that life in quarantine doesn't have to be boring. You can still bond with your family, friends, loved ones or even reflect by yourself with this nifty and intriguing app. If ever you're in Utah and in need of cool things to do, here are the top six things that you can try:
1) Arches National Park
It's not surprising that Arches National Park is one of the most popular national parks in all of the United States. After all, it's a 73,234-acre wonderland of eroded sandstone fins, towers, ribs, gargoyles, hoodoos, balanced rocks, and, of course, arches. The park protects an incredible landscape that features the largest proliferation of arches in the world. More than 2,000 arches have been cataloged in Arches National Park and with this three-hour guided tour, you'll learn about iconic formations like the Balanced Rock and famous arches such as the Delicate Arch.
2) Monument Valley Tour
Marvel at this exquisite landscape and take in its rich history with a guided tour through a 17-mile marked Navajo route in Monument Valley. If this place looks familiar and you feel like you've seen this somewhere before, chances are you have since Monument Valley's spectacular formations have been the backdrop of plenty of Hollywood productions, making the landscape the quintessential "Wild West." With 29 stories and seven deep dives in this three-hour guided tour that begins at Monument Valley View, you're in for a grand time!
3) Bryce Canyon Tour
Bryce Canyon is a sublime alpine forest that has as many red rock hoodoos as trees. During dawn and dusk, mule deer forage the forested plateau along the road into Bryce Canyon. The alpine environment is home to many different species of mammals and birds, all familiar with an undisputed truth: this is no ordinary forest. And you can embark on a guided tour through this incredible "City of Hoodoos" that will take you through the ancestral home of the Paiute people and learn about the many geographical movements that made this landscape what it is today.
4) Grand Staircase Escalante Tour
Uncover the hidden wonders of the Grand Staircase Escalante in this guided tour that will take you through the Hogback and learn about the many mysteries of this massive geologic staircase. A two-hour tour that features 35 stories and five deep dives, be captivated by the secrets of the Fremont and the Puebloans that have long been hidden!
5) Zion National Park
Behold Zion National Park's awesome landscape features stunning mountain peaks, impressive natural pools and spectacular vistas. Whether you're driving or biking, you can gaze in awe of the world-famous sights such as Angel's Landing and the Zion Narrows. The Zion National Park guided tour spans three hours and features 37 stories and 21 deep dives.
6) Canyonlands National Park
Discover the sweeping canyons, deep valleys and grand mesas of the Canyonlands National Park in this three-hour guided tour that will regale you with 37 stories and 19 deep dives. Learn about the Mesa Arch and its signature sunrise, appreciate the sublime landscape of the White Rim Trail and find out about the cowboys that once tried to tame this incredible land.
Utah is such a fascinating and intriguing place that is calling to the adventurer inside of you. If you want to explore its grand national parks and monuments in a new and refreshing way, you should try out the Action Tour Guide Self-Guided Driving and Walking Tours. An audio guide, map and tour book, all in one neat package, you can download the app from the Google Play Store, which can then turn your phone into a personal tour guide that will provide you with an in-depth tour experience. The tour is so informative that you'll almost feel like there's a local tour guide right next to you!