A Hollywood tour popular with tourists, and for a good reason. After all, who doesn't want a little glimpse into the lifestyles of the rich and famous? One of the best ways to get a little taste of showbiz is to take a Hollywood celebrity homes tour. From Adam Sandler to Zooey Deschanel, stars flock from worldwide to settle here and become neighbors in the Hollywood hills. There are so many celebrity homes that it can be hard to decide where to start your tour. Here's a quick rundown of some of the most exciting Hollywood hills celebrity homes on your tour.
Leonardo DiCaprio
If the average person is asked to name a movie star, there's a pretty good chance they'll come up with Leonardo DiCaprio. From his teen heartthrob beginnings to finally nabbing that elusive Oscar win, Leo has done it all and has turned himself into one of the most popular and exciting actors today.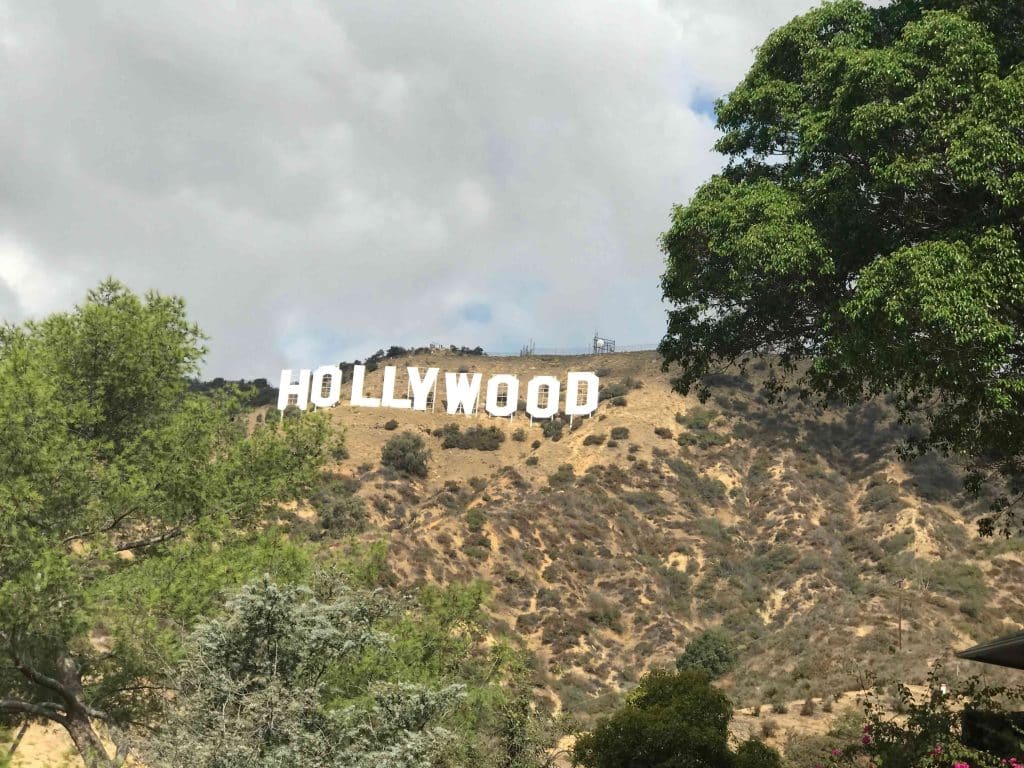 DiCaprio has six houses worldwide, including his private island in South America. However, his favorite home is right here in Hollywood, located on Oriole Way. The property is two different buildings put together into one compound, purchased from Madonna for $2 million. Leo renovated the spot extensively, adding a full-size basketball court, among other things. He also rents the auxiliary building to some of his red carpet buddies, including his Great Gatsby co-star Tobey McGuire.
This stop on the Hollywood tour is also a twofer because only a block away from the DiCaprio compound is John Wick star Keanu Reeves's house. Make sure to watch out for any dogs on the street!
Al Pacino
Not far from Leonardo DiCaprio's home is the $16 million Beverly Hills mansion that film legend Al Pacino has been renting for the last 15 years. This house is one of the most commonly visited spots on the Hollywood celebrity home tours.
It's relatively rare to see an actual celebrity during tours like these. After all, would you want busloads of fans bothering you every time you go outside to water the lawn? Pacino, however, has been known to pull up a lawn chair in front of his garage from time to time and wave to the tour buses as they go by. If you're looking for a fun story to tell around the water cooler when you get back home, Al Pacino's home should be the first stop on your list.
Judy Garland
Situated in Bel Air, a neighborhood of the stars, is one of Hollywood's most beautifully designed houses. Initially built for Judy Garland, but later owned by Quincy Jones, Sammy Davis Jr, and Marvin Gaye, this east coast traditional is a frequent stop for fans of classic cinema and architecture alike. The house is over 5,000 square feet and has five bedrooms, six and a half bathrooms, three fireplaces, a pool, and a garage for ten cars. There is no place like home, especially when your home costs $5.5 million.
Garland's house also has an unlikely next-door neighbor: hip-hop superstar P. Diddy. He used to live in the property right next to this one. Down the street is the residence of No Doubt singer Gwen Stefani. It's hard to imagine a neighborhood with more concentrated musical talent than this one.
Johnny Depp
Tucked away amongst the glitz and glamor of Beverly Hills is an extravagant castle straight out of an old horror movie. Known as Mt. Kalmia, the castle is complete with battlements, rounded turrets, towers, and a dozen different stories. It has seven bedrooms, nine bathrooms, a library, a solarium, and over a hundred stained glass windows lining the three-story-tall spiral staircases.
Hollywood legend says that Bela Lugosi used to live here in the caste, and it's easy to imagine the erstwhile Count Dracula stalking the halls late at night. The current owner is none other than superstar Johnny Depp, who owns every house on this street. Depp is notoriously private, so good luck getting close, but you can still catch a glimpse of the castle through the wrought-iron gate.
Quentin Tarantino
Few filmmakers have gathered a fanbase quite as diehard as Quentin Tarantino's in all of Hollywood's history. Fans of Pulp Fiction, Inglourious Basterds, and Reservoir Dogs have gathered at Tarantino's home in Beverly Hills to catch a glimpse of the world-famous cinema auteur. Though the house is difficult to see through the gate, eagle-eyed visitors might spy the infamous Pussy Wagon, which featured prominently in Kill Bill vol. 1.
Tarantino's home is one of the largest in our Hollywood tour, measuring nearly 9,000 square feet. It has eight bathrooms and eight bedrooms and is estimated to be worth $7 million. In 2018, the house was burglarized due to a rash of Hollywood break-ins, but Tarantino confronted the robbers and chased them off.
Hollywood Tour, Self-Guided
If you're interested in visiting some Hollywood homes but don't want to break the bank for a bus tour, a self-guided tour might be perfect for you. Action Tour Guide has a self-guided tour of Hollywood that features these five homes and over 20 others, including Jack Nicholson, Michael Jackson, and even Jay-Z and Beyonce's Bel-Air mansion.
If you'd like to give our Hollywood celebrity homes tour a try, or if you're thinking of taking one of our other tours.