You've probably heard the name Beverly Hills plenty of times in connection to the lifestyles of the rich and famous. But if you're thinking of taking a Hollywood celebrity homes tour in the area, you might be looking for some specifics on who lives in Beverly Hills. The answer is lots of people! Beverly Hills is one of the most exclusive and desirable neighborhoods in the LA area, which means celebrities flock from all over to buy a house among the iconic rows of trees.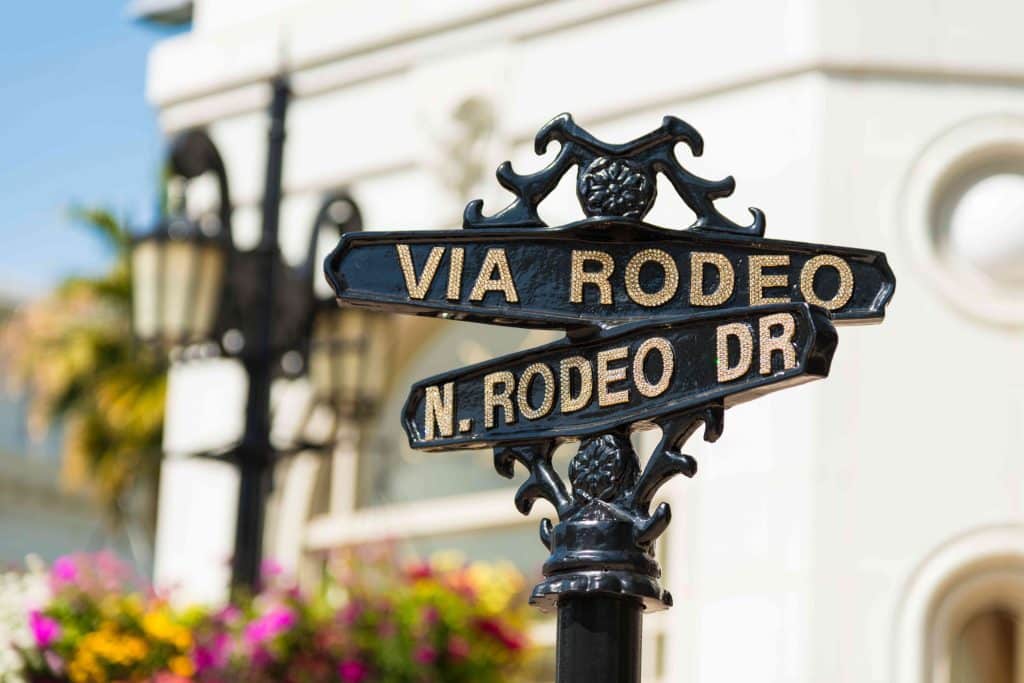 Although you'd never guess from the opulence on display these days, Beverly Hills has humble origins as a 4,500-acre lima bean farm named Rancho Rodeo de las Aguas. Today, the only remaining trace of the erstwhile Rancho Rodeo is the namesake for Rodeo Drive, the neighborhood's retail hub and one of the most well-known and expensive shopping destinations in the entire world.
After the farm was purchased and renamed Beverly Hills, it was rezoned as a swanky neighborhood where the rich and famous could live far away from the hustle and bustle of downtown Los Angeles. More well-known residents include Frank Sinatra, Elvis Presley, Jennifer Aniston, and US President Richard Nixon. Today, Beverly Hills is home to Hollywood luminaries like Jack Nicholson, Nicolas Cage, Clint Eastwood, and Al Pacino.

If you'd like to see some of these beautiful and opulent homes for yourself, Action Tour Guide has a Hollywood Celebrity & Star Homes Driving Tour. The tour will take you through Beverly Hills and other Hollywood landmark neighborhoods like Bel Air, the Sunset Strip, and more. We also have a ton of different tours available from California to New York City and everywhere in between.
Essential Travel Guide: