Los Angeles is a vast city, sprawling over 500 square miles and home to over 13 million people. It can be hard to track down specific things you're looking for there, especially for a tourist. Here's the scoop: if you're on a Hollywood tour of Los Angeles, your best bet is going to be sticking to the Hollywood hills. That means Hollywood, Beverly Hills, Bel Air, Studio City, and Laurel Canyon. However, celebrities can be found in nearly every corner of Los Angeles or even other parts of the state.
If you're looking for celebrities, the best place to start is going to be Beverly Hills and Bel Air. These two neighborhoods are right in the middle of the hilly region that bisects northern Los Angeles and has some of the most expensive houses outside of New York and San Francisco. Movie stars like Jack Nicholson, Al Pacino, and Leonardo DiCaprio have lived in these hills for decades, and when most people imagine "Hollywood" in their heads, this is the area they're thinking of. Because the highest density of celebrities is right here in the Hills, this is the best place to start your tour.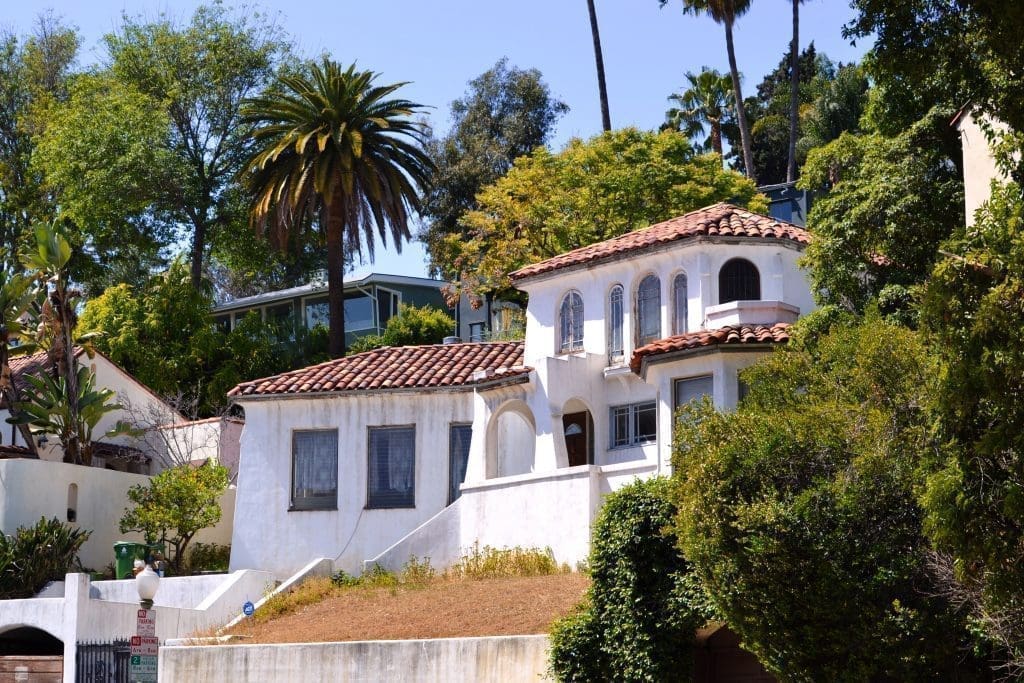 If you're looking to get a little bit off the beaten path, so to speak, there are plenty of other luxurious neighborhoods where the stars play. To the south, Santa Monica and Pacific Palisades are popular areas, especially for celebrities who prefer beachfront property. More reclusive celebs often end up in Malibu, a quiet community several miles west of LA itself, and those who prefer the excitement of the city sometimes buy homes right in Downtown LA.
Of course, the best way to answer this question is to see for yourself. Action Tour Guide's Hollywood Celebrity & Star Homes Self-Guided Driving Tour will take you through several neighborhoods in the Hollywood Hills and give you the inside scoop on the lifestyles of the rich and famous.
Essential Travel Guide: