Celebrities can be found in all kinds of places in the US and abroad, but the highest concentration of famous people is still in Hollywood Hills. Located in LA's Santa Monica mountain range and side-by-side with other ritzy neighborhoods like Beverly Hills and Bel Air, the Hills have been the location of choice for actors and rock stars for about 100 years now. If you're looking to track down some Hollywood royalty, a Hollywood Celebrities & Stars Homes tour is your best bet.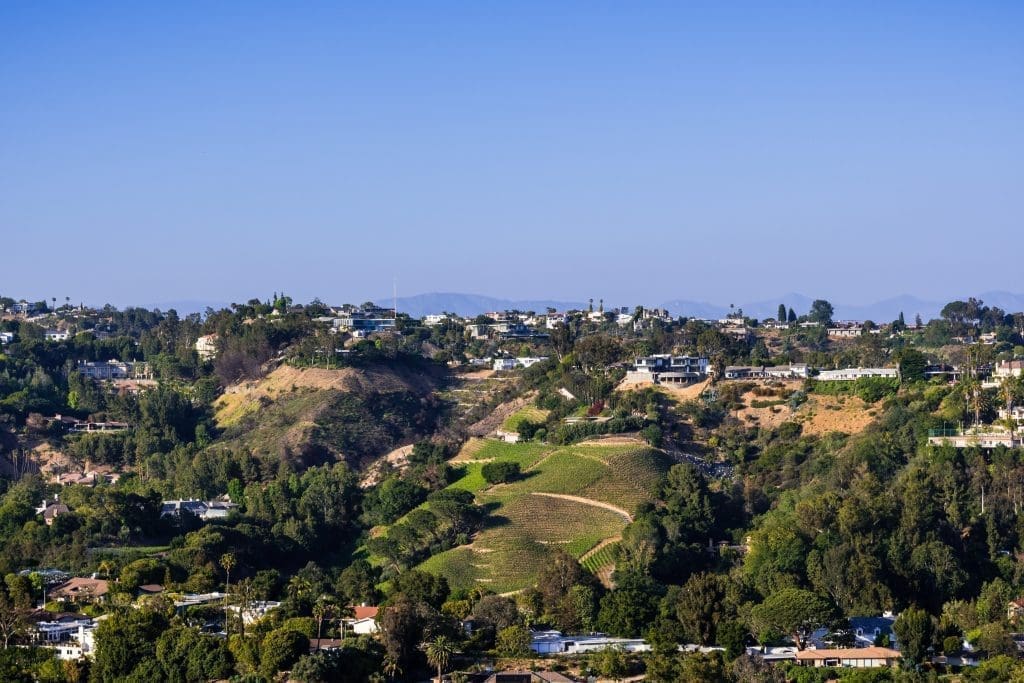 Outside of the Hollywood bubble, the rich and famous like to congregate in plenty of other places. For a taste of old money opulence, many celebrities eschew the hubbub of LA and Manhattan to buy homes in the Hamptons, a collection of small hamlets and villages on the very tip of Long Island. East coast-based celebs like Alec Baldwin and Gwyneth Paltrow are often spotted there. Similarly, many famous people summer in Martha's Vineyard, a quaint tiny island just south of Cape Cod in Massachusetts. A longtime vacation spot for the Kennedys, Martha's Vineyard has also hosted Alan Dershowitz, Bill Gates, and Larry David in recent years.
Hollywood Celebrities & Stars Homes tour
New Orleans is also a popular spot for celebrities looking for a little less peace and quiet and a little more action. Nicolas Cage, Matthew McConaughey, and Brad Pitt own houses in the Big Easy and can often be spotted partying in the French Quarter. Cage, ever the eccentric, has even purchased a grave plot in New Orleans's famous St. Louis cemetery, complete with a nine-foot-tall pyramid mausoleum.
If you'd like to see some of these star-studded neighborhoods for yourself, why not try a self-guided driving tour? Action Tour Guide has our very own Hollywood Celebrities & Stars Homes tour.
Essential Travel Guide: