Dogs are allowed in Joshua Tree, but only in certain areas. If you're looking to head out on trails, the chances are, you'll be better off leaving your furry friend with a sitter. But if you're okay with the park's pet restrictions, Action Tour Guide's Joshua Tree Tour can help you make sure that you get a complete Joshua Tree experience.
Where are Dogs Allowed in Joshua Tree
 In order to follow the park's rules, all dogs need to be within a hundred feet of a road, a picnic area, or a campground. You also have to make sure you keep your dog on a leash that's six feet or less. And because Joshua Tree can reach dangerously hot temperatures, you always need to carry water for your pet and make sure that they're not walking on any hot surfaces like sidewalks.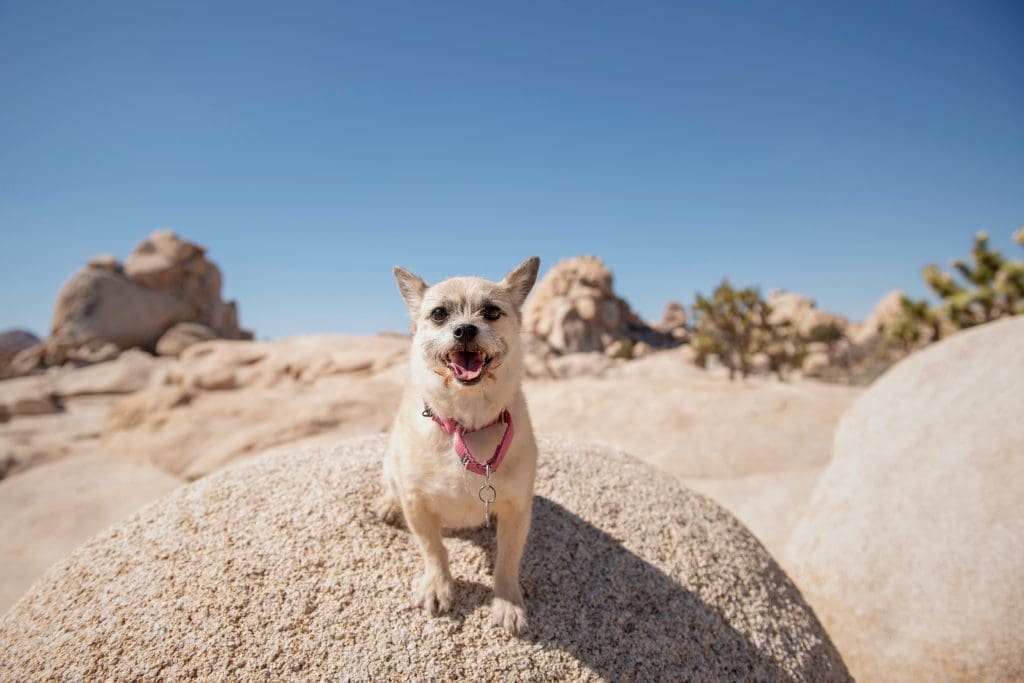 How to Enjoy the Joshua Tree Park
Thankfully, a lot of Joshua Tree can be experienced right along its roads. With an audio tour like this one, you'll be able to not only witness the park's beauty but also learn about what you're seeing while driving with your pet. But don't think you can't leave your car with your dog! Joshua Tree has some great unpaved roads that don't get too much traffic. They're a good place to walk your dog. So if you and your furry friend are itching for a walk, try taking a hike along Geology Tour Road and Bighorn Pass Road. And dogs are also allowed at the famous Keys View which offers stunning views of the Coachella Valley.
When to Visit Joshua Tree
Because summer days in Joshua Tree can easily reach temperatures around a hundred degrees, it's best to bring your dog during the spring, winter, or even late autumn. While these months also have more visitors, it's much better to make sure you and your dog stay safe than it is to avoid the crowds! With your dog allowed in Joshua Tree, you can easily make this trip one for the whole family. So get your Joshua Tree tour started.
Essential Travel Guide: