Bus tours are a popular way for travelers to explore a new location with an expert on hand. But they might not be the best option for you and your vacation crew. Here are a few problems I've come across with traditional bus tours… and how those problems are solved when you switch to a self-guided audio tour!
The schedule is too tight
One hour for lunch, ten minutes for selfies… Bus tours need to keep a strict, structured schedule to maximize the number of tours per day and organize a large number of people. They're designed for efficiency and don't allow for any wiggle room.
If you're looking for a little more freedom, I recommend a self-guided driving tour. No need to coordinate an itinerary; all you have to do to start the tour is press a button on your phone. While you do the driving, the GPS-activated audio automatically tells you about the attractions in the area. You control the pace of the tour, and the narration won't rush ahead before you're ready. So you can stop for photo ops whenever you want! Especially if you're traveling with kids, it's nice to be able to pause the tour for naptime and snacktime.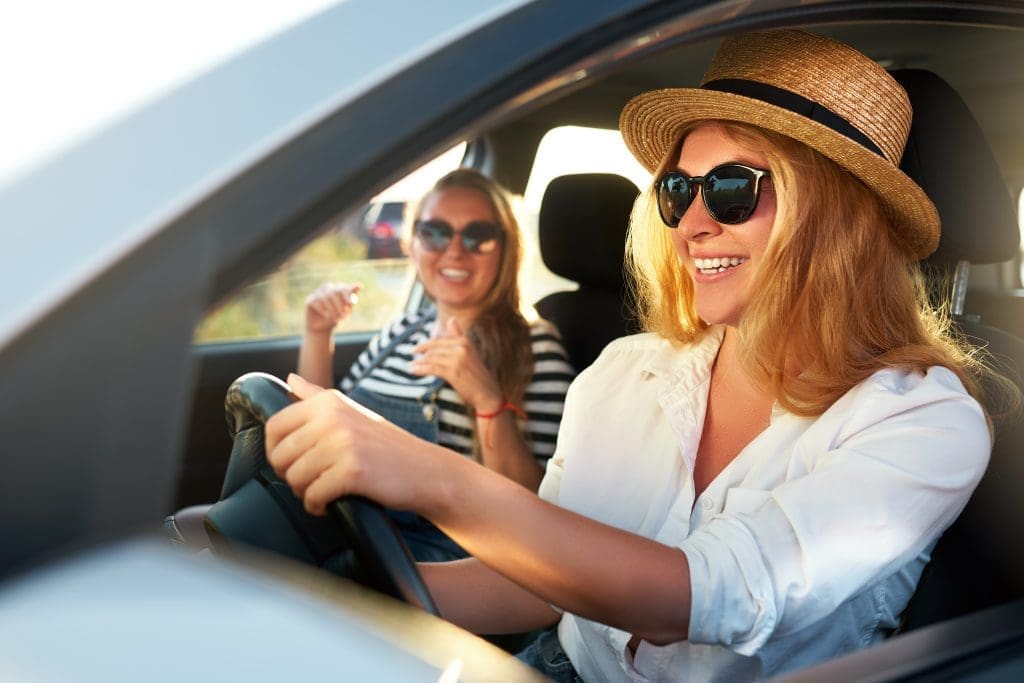 Need to reschedule? That's no hassle! There's nothing to cancel. You can begin the tour any time after you download the app–– whether it's the same day or months away.
The route is basic
A group tour always follows the exact same route and stops at the exact same designated places. You get to see all the most popular landmarks and mass-appeal tourist destinations… But what about the hidden gems, the diamonds in the rough, the super-cool secrets hiding just off the beaten path?
Self-guided audio tours allow a more personalized travel experience. Action Tour Guide's apps include optional detours and "deep dives" that allow you to fully explore the area. Want to forge your own path? No matter how far you meander, the app will be ready to jump back in when you rejoin the route. 
They're too crowded
If you're still nervous about being around a bunch of people, I totally get it. Even in the best of times, it gets uncomfortable to travel in close quarters with folks you don't know.
On a self-guided tour, there's no need to leave your vehicle. You can safely observe and listen to all the stops on the road. Instead of sharing space with strangers on a bus, you can explore your destination from the familiar comfort of your own car.
They can get expensive
How do you take a vacation without breaking the bank? If you're traveling with a big group, admission prices stack up exponentially. I always travel with my family and buying a seat for everyone on the trip gets real pricey, real fast.
You won't find a better bargain than a self-guided app! Each tour is priced at less than ten dollars. The best part is: that low price covers every single person in your car! All members of your group can listen to the same tour–– no need for individual tickets here.
If you're planning an extended getaway, check for bundles. You might receive a discount for purchasing more than one tour at a time!
How do I start a self-guided tour?
Check out the selection of available tours on Action Tour Guide's website! All you have to do is download the app from the App Store or Google Play Store. Your next vacation is one click away!