Celebrities can be found all over Los Angeles, but Hollywood Hills has the greatest concentration of actors, rock stars, and other famous people. The Hills and the surrounding neighborhoods like Beverly Hills, Holmby Hills, and Bel Air make up the most star-studded area in the US. Other similarly popular communities among celebrities include Pacific Palisades, Malibu, Calabasas, and Santa Monica, although most Hollywood sightseeing and celebrity homes tours will stick to the Hills.
Here's Where Hollywood Sightseeing and Celebrity Tours Will Take You
Together, Beverly Hills, Holmby Hills, and Bel Air make up Los Angeles's "Platinum Triangle," one of the most expensive housing markets in the world. With a median price of over $1000 per square foot, the Platinum Triangle is highly sought after as a stomping ground for real estate agents. Many of the most extensive and most expensive homes in the US are within the triangle. In 2020, Amazon founder Jeff Bezos spent $165 million on an estate in Beverly Hills first built by onetime Warner Brothers head Jack L. Warner. Despite the hefty price tag, Bezos's purchase still comes in at only the second most expensive home sale in the US, having been beaten out by a $238 million acquisition of four floors in a Manhattan skyscraper right on Central Park. If the excessive spending and opulence on display here are making you a little queasy, then congrats! You're a human being.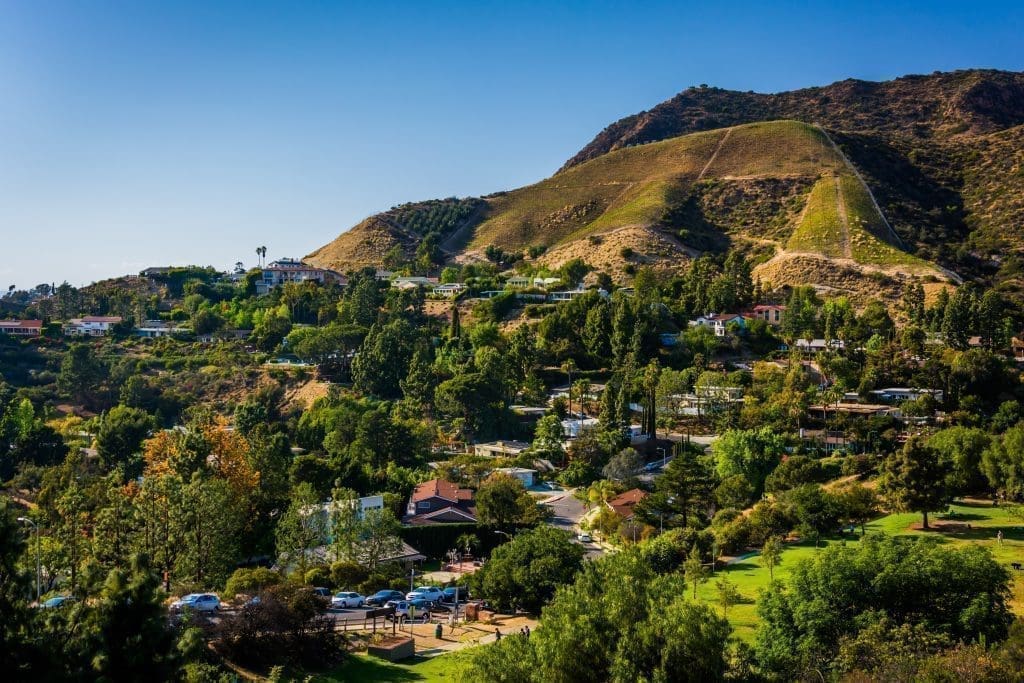 If you'd like to see some of the fanciest and most famous houses in the Platinum Triangle, we recommend our Hollywood Sightseeing and Celebrity Homes Tour. The tour will take you through 27 of the most exciting and relevant celebrity homes in Los Angeles, including Leonardo DiCaprio and Keanu Reeves's neighboring estates Jay-Z and Beyonce's extravagant Bel Air mansion, and many more. You can find the tour on our website.