The park is in Southern California – just 2 and a half hours east of Los Angeles and only 50 minutes from Palm Springs. With these major destinations just a drive away, you can easily make a Joshua Tree National Park tour fit into a larger Californian vacation!
Why Take a Joshua Tree National Park Tour
If you're looking to get in touch with nature after visiting one of America's busiest cities, Joshua Tree offers a wide variety of adventures and things to see. One of the favorite hikes in the park is an easy trail that's just under two miles. The trail's highlight? The aptly-named Skull Rock actually looks like a larger-than-life Halloween decoration! If you're more interested in wildlife than rock formations, Joshua Tree has its very own palm tree-studded oases that act as bird havens. These fan palm oases are quite rare – there are only 158 of them in the entirety of North America, so being able to see 5 of them in Joshua Tree National Park is quite a treat.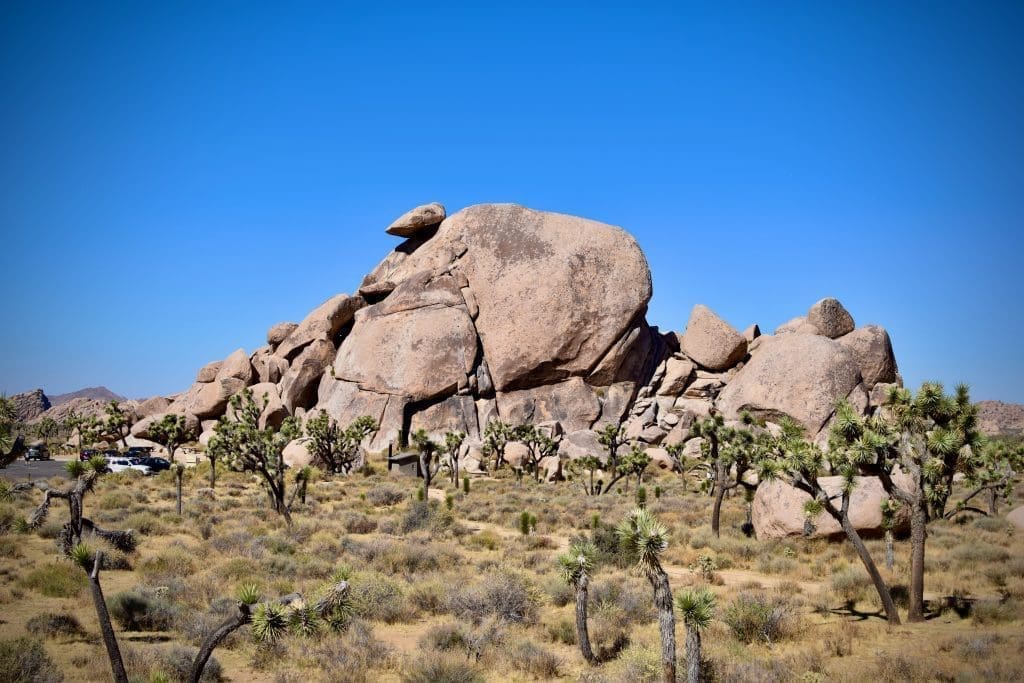 How to Enter the Park
Joshua Tree has three park entrances. If you're heading up from Phoenix, the closest entrance into the park will be the South Entrance. It will place you right near Cottonwood Spring, an oasis, and leave you in a good position to explore the rest of the park. The North Entrance is located in Twentynine Palms and will be the most convenient one if you're coming in from Las Vegas. But despite being a good entrance to avoid the crowds, this entrance places you in the middle of the park's main stretch. So if you're wanting to visit all of the main attractions, you'll have to backtrack at some point. The entrance that most people end up using is the West Entrance. Not only is it the closest to Los Angeles and Palm Springs, but it also is one of the best starting points to explore the whole park. Action Tour Guide's Joshua Tree National Park Tour starts at this entrance and even features a small bonus tour of nearby Palm Springs.
So don't wait! Start your tour of Joshua Tree today.
Essential Travel Guide: