The short answer is yes; you can hire a guide at Chichen Itza. Like many historical areas with high numbers of tourists, there are usually plenty of guides waiting for tourists at the site. But do you really want to miss out on all the information about the ruins that make this site so special? We suggest a self-guided tour – a tour guide but in the form of an app that guides you through Chichen Itza and delivers exhaustive information at each stop. Best of all – you can do the Chichen Itza tour at your own pace and the tour is valid for a lifetime!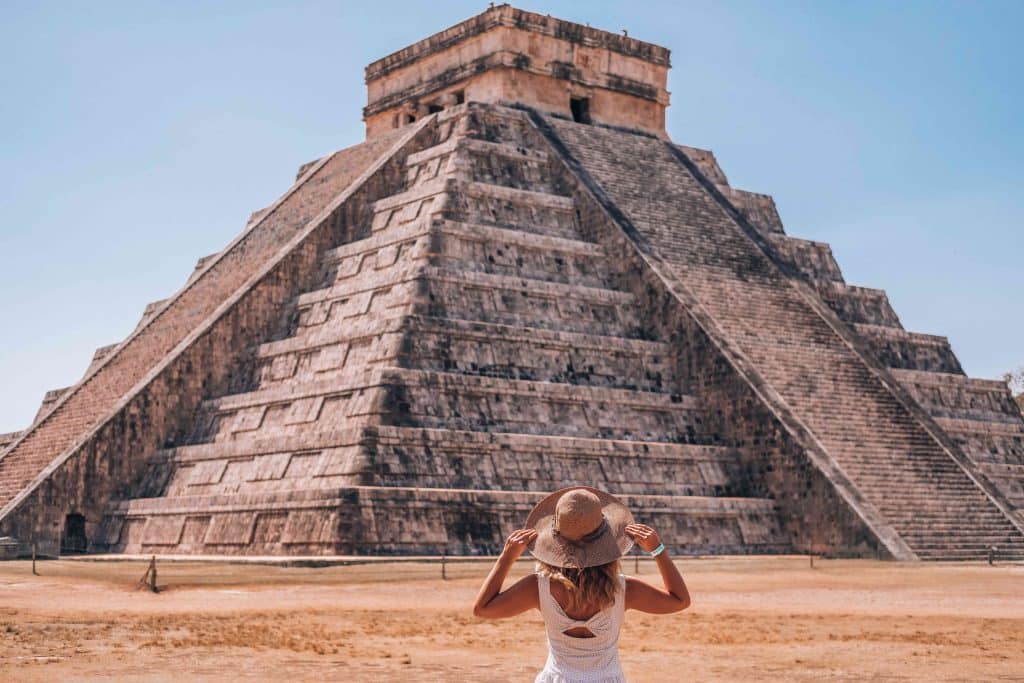 Action Tour Guide provides a fun and in-depth tour to enrich your visit. In a place with so much to learn, like Chichen Itza, you could run the risk of missing out on the entire story that it has to offer. The ancient temple city has existed for more than 1,000 years and has a complex and fascinating past. While the site itself is beautiful and striking, opting for an audio tour with an action tour guide can make for a visit you will never forget. An audio tour guide can be attended on your terms, without worrying about arriving before a tour leaves. Don't feel like dealing with crowds of chatty tourists and craning your neck to see your guide? No problem, Action Tour Guide is your guide, complete with great information about Chichen Itza. 
Is Chichen Itza Pet Friendly?
Yes and no. Guide dogs are welcome. However, they must remain leashed at all times and have to be cleaned up after. Due to the high volume of visitors and concerns about preserving this ancient site. In a place that can get as crowded with tourists as Chichen Itza, dogs can get overwhelmed.

Essential Travel Guide: