How long is a typical visit to the monument? Whether you're on a Washington Monument tour or just visiting on your own, you can expect to spend at least an hour at the monument itself. Of course, this depends on how crowded the building is since you'll have to spend time going through security and waiting in line for the elevator. You'll have plenty of time to admire and learn about its majestic architecture while also marveling at the views from atop its observation deck! The Washington Monument is one of the most famous and iconic sites in the United States and while many know of its beauty, they may not be aware of the duration required to properly take it all in .When considering how long you should plan on spending at the Washington Monument, bear in mind that tours vary depending what options are available during your visit – whether you opt for an elevator ride or decide to climb up all stairs. If you visit during a weekday or early in the morning, you should be able to skip the worst of the lines and get to the top faster. Once you've made it up to the top of the monument, there are two floors of exhibits and windows you can use to take in the view. How much time you spend here will depend on your interest in history!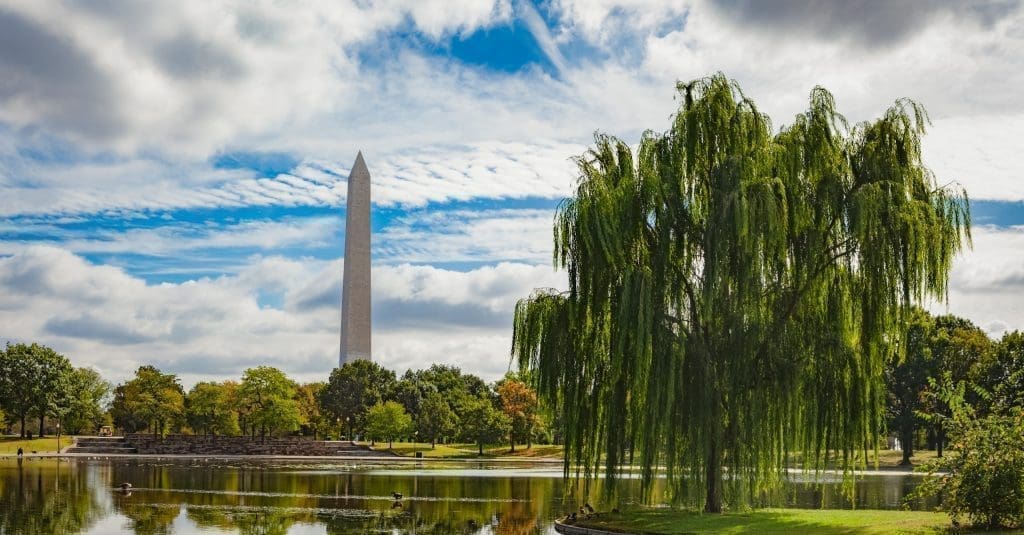 In addition to visiting inside the monument itself, there are many other activities available for visitors such as exploring nearby memorials or attending events. All these extra experiences will add more time onto your trip; so if you plan on participating in any additional activities during your visit, budget accordingly. If experiencing breathtaking sunset vistas atop 'the world's tallest stone monument' has been a yearning experience among friends & family members alike then make sure to allot ample amount of time.
If you're planning on visiting the Washington Monument, we highly recommend reserving tickets online before you go. The tickets themselves are free, although booking online will cost you an extra $1.50 for processing. While it's possible to get tickets at the monument on the day of your visit, they're given out on a first-come, first-served basis and tend to go quickly. During the summer months, the monument can run out of same-day tickets as early as nine or 9:30 in the morning, so making a reservation online is well worth the dollar-fifty to make sure you get a chance to go up.
We highly recommend taking the Washington DC Monuments Self-Guided Walking Tour which takes you through some of the most exciting spots in the capital, including the White House, the National Mall, and the Smithsonian Institute museums. You'll even learn a bit about the history of the city! We'll sprinkle in some background on the War of 1812, President Roosevelt's secret bunker and the origins of graffiti here and there. It also gives time for souvenir shopping at nearby gift shops after your adventure has ended. While no two visits are ever alike, we hope this blog post gave you all of the information you need to plan your Washington Monument visit and make it one unforgettable experience.
If you like the tour, I recommend you subscribe to Action+, which includes all of our tours in a single, year-long package. Travel all year and take our self-guided tours with you wherever you go!