Any Road to Hana Tour would be remiss without diving into the rich history of the Road to Hana. This 64.4 mile stretch of highway is more than just a pretty drive; its history reaches back to the 1500s! The Alaloa or "long road" was expertly engineered, comprehensive, and paved with hand-fitted basalt stones even in its early years. King Pi'ilani conquered eastern Maui and connected the new land with his prior political reach. His son carried on his vision after King Pi'ilani passed, and the road has existed ever since.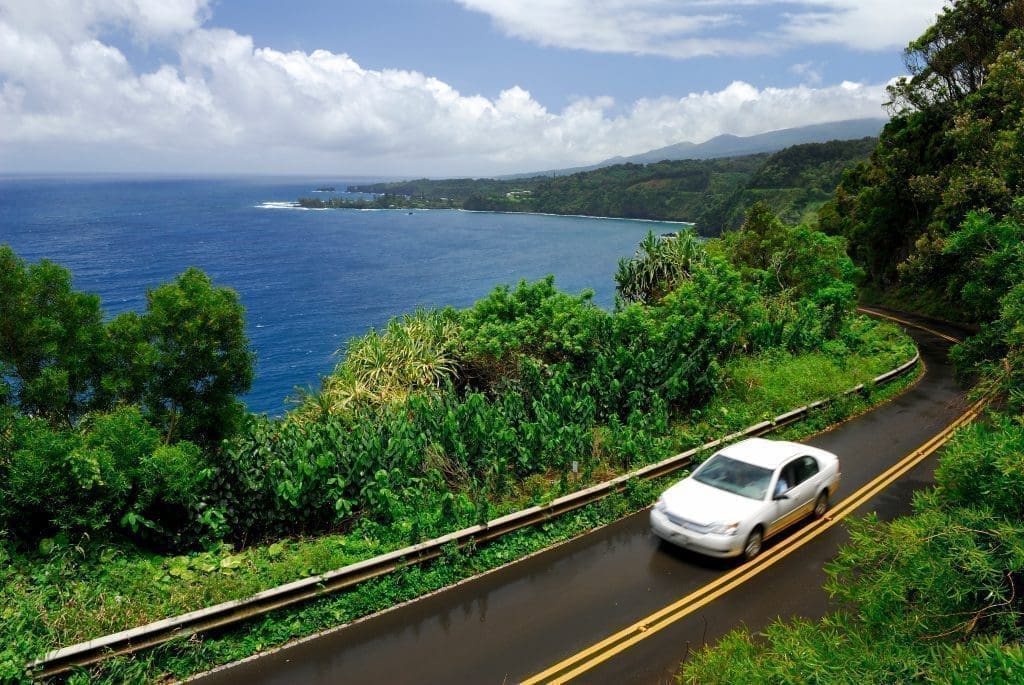 Modern construction of the road took place in stages. In the 1870s, workers began constructing bridges over the various rivers and streams that the route traversed. However, the road wouldn't be complete in its modern form until 1920, and it wasn't completely paved until 1960. However, the centuries of construction and use paid off, as an estimated 600 people drive this stretch of Hawaiian Highway each day.
What is the Road to Hana Tour?
Action Tour Guide's Road to Hana Tour is a two to three-hour driving tour app. This guide is an excellent option for travelers looking to enrich their drive as they cruise along this iconic stretch of Hawaiian Highway. From the Waikamoi Ridge to the Kipahulu Visitor's center, the Road to Hana is an informative and budget-friendly choice for seasoned travelers and newbies alike. Want to dive deep into the history of Hawaiian royalty and fascinating stories? Action Tour Guide has the Road to Hana Tour for you.
You can purchase the app to use Action Tour Guide's Road to Hana Tour. Once the app is downloaded, you can start at any time, and it's yours to keep. You buy one tour for everyone in your vehicle. The guide is GPS-prompted which means it is location-aware and plays automatically as you drive and reach each checkpoint of interest.