Chichen Itza is a fascinating historical site located in the Tinum Municipality of Yucatan, Mexico. It was built by the Maya People around the year 800 AD. The site features a large and well-preserved step-pyramid temple with fine sculptures. It's hard to imagine when you tour the site today, but Chichen Itza was once one of the largest Mayan cities. It was highly populated, and many diverse people would have lived in Chichen Itza from different tribes and subgroups. A self-guided tour from Action Tour Guides can help you gain even more context about this fascinating site.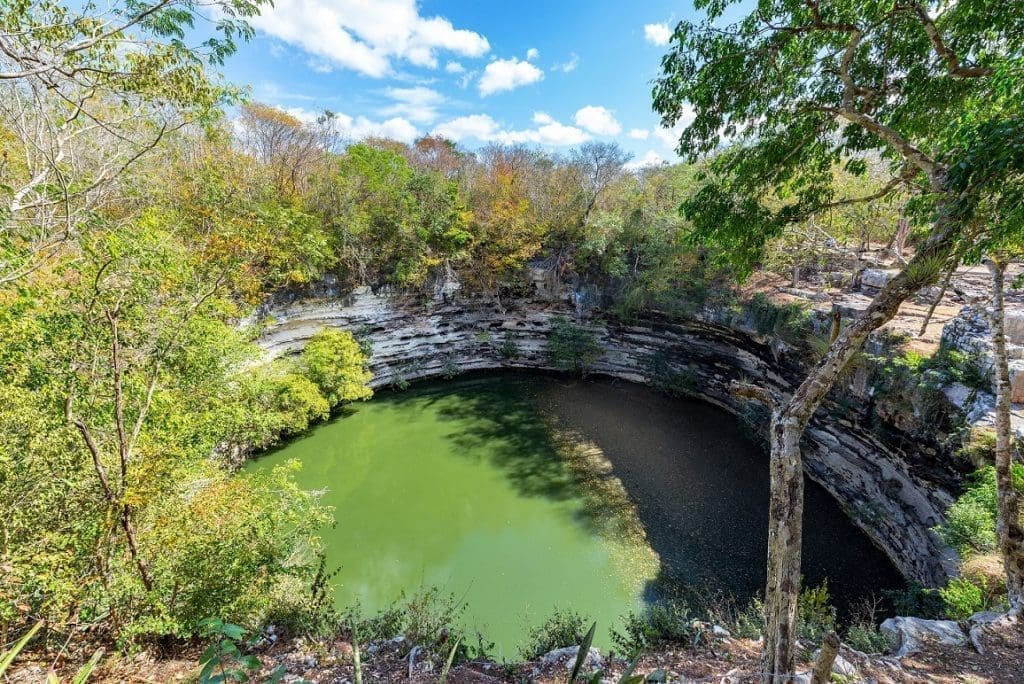 Who ruled Chichen Itza?
It is the subject of some debate, but most historians and archaeologists believe that a council of ruling families governed Chichen Itza. This would have set it apart from other Mayan cities, often led by a single person of a governing lineage. Some historians have questioned this theory, speculating that despite the vast population, a single ruler may have governed the city of Chichen Itza, as was customary in other cities of comparable sizes.
Why was the Pyramid of Chichen Itza built?
The great temple at Chichen Itza is known as Kukulcan. Kukulcan was intended as a place of worship for a serpent deity of the same name. Kukulcan was a feathered serpent, and worshippers were found all over the Yucatan Peninsula and facilitated peaceful trade and communication between various tribes in the area.
Kukulcan's roles as a deity remain unclear; some say that he was a boy who became a feathered serpent. His sister hid him in a cave to keep him safe and smuggled food from their village. Kukulcan grew and grew until he was too big for the cave, and one day, he took to the sky and disappeared, communicating to his beloved sister through earthquakes and storms.
The temple of Kukulcan in Chichen Itza was masterfully built so that during the spring and autumn equinoxes, the sun strikes the corner of the northwestern edge of the pyramids, creating an optical illusion of the Great Serpent himself making his way up the stairs. You may wish to brush up on Mayan history and mythology before touring Chichen Itza. This will help you understand the Mayans' fascinating and enduring culture.
Essential Travel Guide: