The Road to Hana is a 64-mile long drive on Hawaii Routes 36 and 360 that stretches from Kahului to the town of Hana in Maui. The road is narrow and winding but cuts through some of the most beautiful scenery that nature has ever served up. Lush rainforests, ocean views, and dramatic mountain-side cliffs feature this iconic stretch of Hawaiian Highway. The road to Hana or Hana Highway was added to the National Register of Historic Places list in 2001. Because of the road's fascinating history, a drive on this dramatic highway wouldn't be complete without a Road to Hana tour to entertain you while you cruise by the stunning scenery. The Road to Hana is a popular tourist destination for many visitors in and of itself and is well worth a visit for anyone in the area.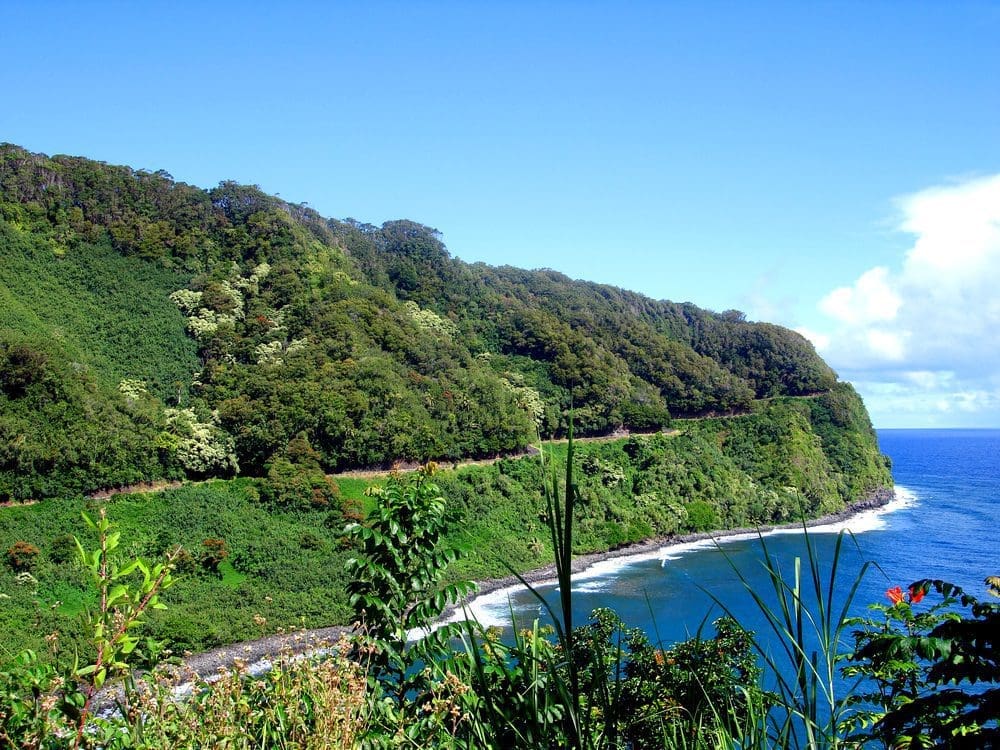 Time needed for driving the Road To Hana
Driving this road requires some research. Because it is the only way in and out of Hana, it is the lifeline of the residents who live along this road. Therefore if you intend to complete your trip without any delays; we suggest giving yourself ample time by proper planning. It's always hard to judge how long travel times are on the road to Hana. It all depends on how many stops you make and for how long.
Curves on the Road To Hana
Driving the Road to Hana can be difficult if you are not an experienced driver. This lengthy and winding route through Hawaii's Maui island consists of over curves, bridges, and stunning views of lush tropical rainforests that could potentially cause drivers to lose focus. You must also keep an eye out for cyclists who use this appealing yet dangerous path as their preferred race course! Neither the narrow width nor the unusual design of the terrain have resulted in any reports of unexpected turn offs along Hawaii's longest scenic drive, but drivers should still be cautious.
Tour for the Road To Hana
Planning a Maui road trip to Hana can be difficult. Balancing budget-friendliness with high value and fascinating information, Action Tour Guide is the best option for travelers looking to learn more about this famous stretch of highway. The history of the Road to Hana reaches back to the 1500s, when King Pi'ilani overtook eastern Maui, building the Alaloa or "long road" that would become today's Hana Highway. An audio guide, map, and tour book — all in one, which means our tour will narrate your drive. The Road to Hana, along with our other Hawaii tours also features on the Hawaii Visitors & Convention Bureau. So be rest assured, you will get the highest quality tour at an affordable price.
Action Tour Guide's Road to Hana Tour is also a kid-friendly option for folks driving with kids in the car or traveling with senior citizens. Keeping children entertained while driving is a necessity that most parents will understand. While kids' attention might wander in a conventional classroom, little ones listening to an audio tour from Action Tour Guide can connect history with what they see right outside their car window!
I also strongly recommend that you subscribe to Action+, which includes all of our tours in a single, year-long package. Travel all year and take our self-guided tours with you wherever you go!
Essential Travel Guide: