While most Grand Canyon tours can cost anywhere from $40 to $100, you don't need to break the bank to see this national park! The Grand Canyon Tour costs only $14.99 and brings you to all of the best places the South Rim has to offer. Of course, the park itself also has an entrance fee. It'll cost you $35 to enter the park, but the pass you'll be given will give you access to both the North and South Rim for seven days. But if you're thinking of visiting three or more national parks this year, consider purchasing an America the Beautiful Annual Pass. This $80 pass gives you access to all US national parks for 12 months from the month you are buying it.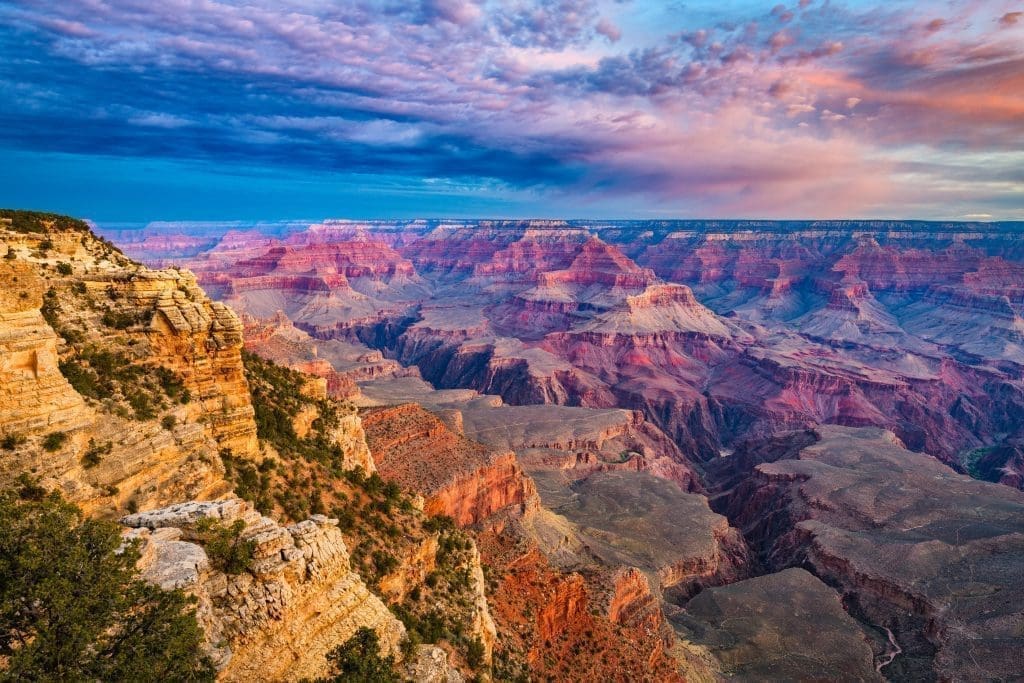 How Long is the Grand Canyon Tour?
You can customize your experience with Action Tour Guide's Grand Canyon Tour. Most people will take 2 to 3 hours on average. But if you want to take your time soaking in the views at each stop, you can! You can even put your tour on pause to check out a trail or grab a bite to eat because the tour uses GPS technology to activate tour narration when you reach specific points.
The audio tour experience is also good if you're short on time. Bus tours of the Grand Canyon can take two or even four hours to cover a section of the South Rim, meaning that even one section of the South Rim could take longer to get through than an entire South Rim audio tour. And because of the automatic GPS-connected narration, you can speed ahead and skip a stop on the audio tour to save valuable time.
So get a jump start on your Grand Canyon tour.