The weather is the best from November to March in Yucatan, Mexico. The summer months can be oppressively hot, and the rainy season begins after June, which would make for a wet and miserable tour of the ancient city. If you'd like to avoid the large crowds of visitors touring Chichen Itza, visit closer to November. The area sees the fewest tourists around this time of year to have a more intimate experience of the temple city.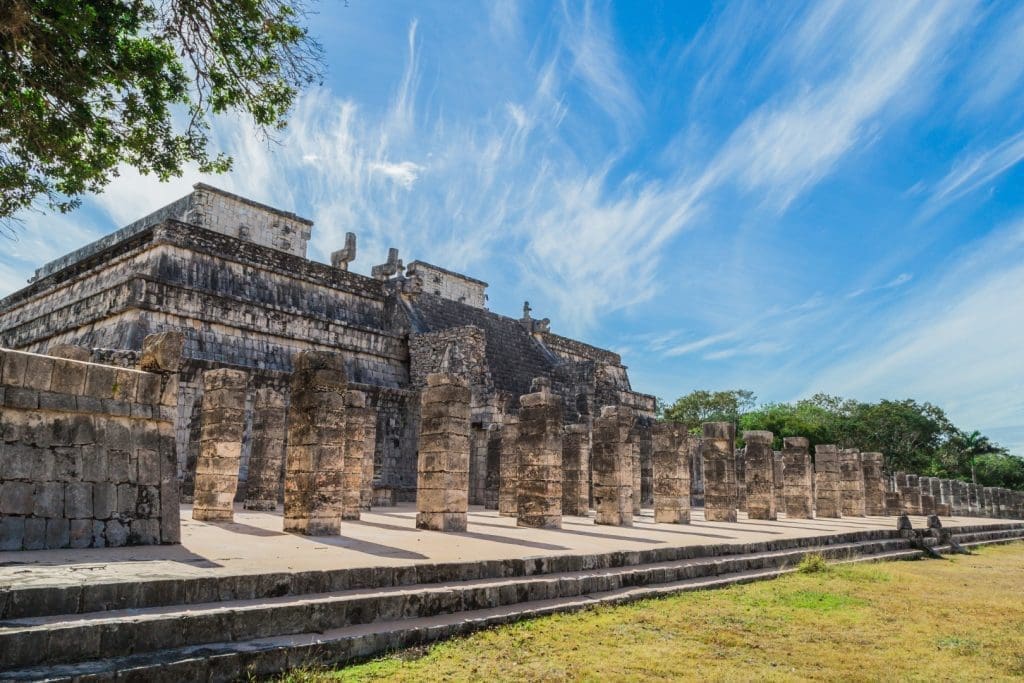 Most travelers recommend arriving right when the site opens, at 8 am, which will also help you avoid too much crowding. Avoiding Sundays is also favorable for a less crowded visit. Chichen Itza sees the most visitors on Sundays.
Another essential thing to remember, especially if you are visiting Chichen Itza from Tulum, Cancun, or any other coastal location, is that Chichen Itza is positioned in Central time. So this means that if you're traveling from the coast, you will gain an hour in your journey to Chichen Itza.
What is the weather like at Chichen Itza?
Chichen Itza experiences short, cloudy, and extremely hot summers. These brief summers are about three months long, from April to June. The hottest month is May when temperatures read upwards of 100 degrees Fahrenheit. There is a rainy season following the summer, which starts around June to October. This wet season is followed by a long, warm winter during which it rarely drops below 65 degrees. This winter season is the ideal time for a visit.
If you do decide to tour Chichen Itza during its sweltering summer season, be sure to come prepared. Load up on water and sunscreen to make your visit safe and fun.

Essential Travel Guide: