Due to their proximity, tours from Cancun to Chichen Itza are plentiful. Tours from Cancun to Chichen Itza range from fifty-five to seventy-five USD per person. A few outliers are much more or much less expensive than the median. However, you can expect to pay about fifty bucks for a guided tour from Cancun to Chichen Itza. Tours from Cancun to Chichen Itza can be found online and in-person through a tour company or a tourist information center. Fly Tours of Cancun also offers a thrilling aerial tour to Chichen Itza to give you a birds-eye view of the fantastic historical site.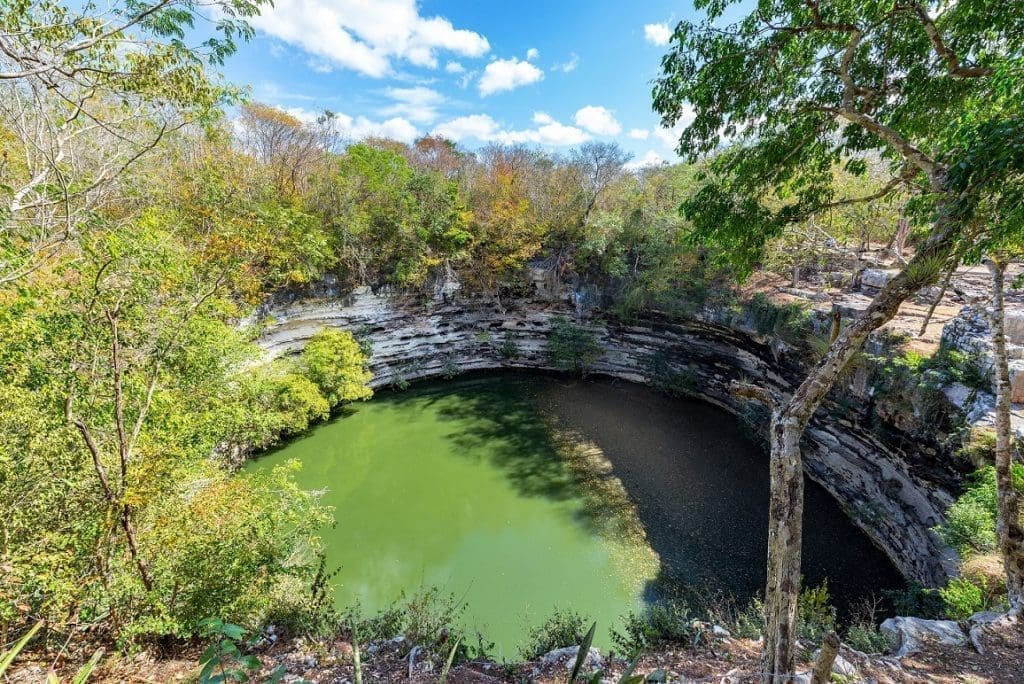 How Far is Chichen Itza from Cancun?
If you're visiting Cancun and want to visit Chichen Itza, it's worth bridging the distance between the two destinations for a visit. Chichen Itza and Cancun are 120 miles apart. This translates to about three hours of driving either by car or public bus. Cancun Helicopter also offers an aerial tour from Cancun to Chichen Itza.
How Far is Chichen Itza from Tulum?
Slightly further than Cancun, Tulum is 151 miles from Chichen Itza. However, because it is a more direct distance, the drive will only take two hours by car. There is also an affordable public bus from Tulum to Chichen Itza; renting a car is always an option if you'd prefer not to drive. Chichen Itza is a beautiful destination and a fantastic piece of Mexican history, so it is worthwhile to visit if you are nearby.
How Far is Chichen Itza from Playa del Carmen
Playa del Carmen is about 110 miles from Chichen Itza; it will take drivers about two hours to get from one place to the other. You can drive, take a bus, or rent a car. However, there is a wide selection of tours from Playa del Carmen to Chichen Itza. Playa del Carmen Tours offers an escort from the beach town to Chichen Itza. There are a few different tour packages, but the Chichen Itza Express costs ninety-two dollars for adults and sixty-four dollars for kids. This includes a boxed breakfast, guides, and a ride to the historic site and back to Playa del Carmen.
Essential Travel Guide: