This is subjective, of course, but in our opinion, it's pretty hard to beat the beaches of Bahia Honda Key. That's why so many Florida Keys tours (including ours!) will take you through Bahia Honda, which offers some of the most beautiful beaches anywhere in the US, rivaling even California's famous shores.
Bahia Honda is a little over 500 acres, with almost all of that space being taken up by the Bahia Honda State Park. Founded in the early 60s, the state park is home to the Keys' most spectacular beaches and views of the ocean. By far the most well-known and gorgeous beach is Sandspur Beach, a two-and-a-half-mile stretch of sand covered by warm, shallow water that extends far out into the ocean. Sadly, Sandspur Beach was damaged in 2017 by Hurricane Irma and remains closed for the time being while repairs are made. As of October 2021, when this article was written, the beach continues to be closed, but it's worth checking with the state park's website to see if that's changed.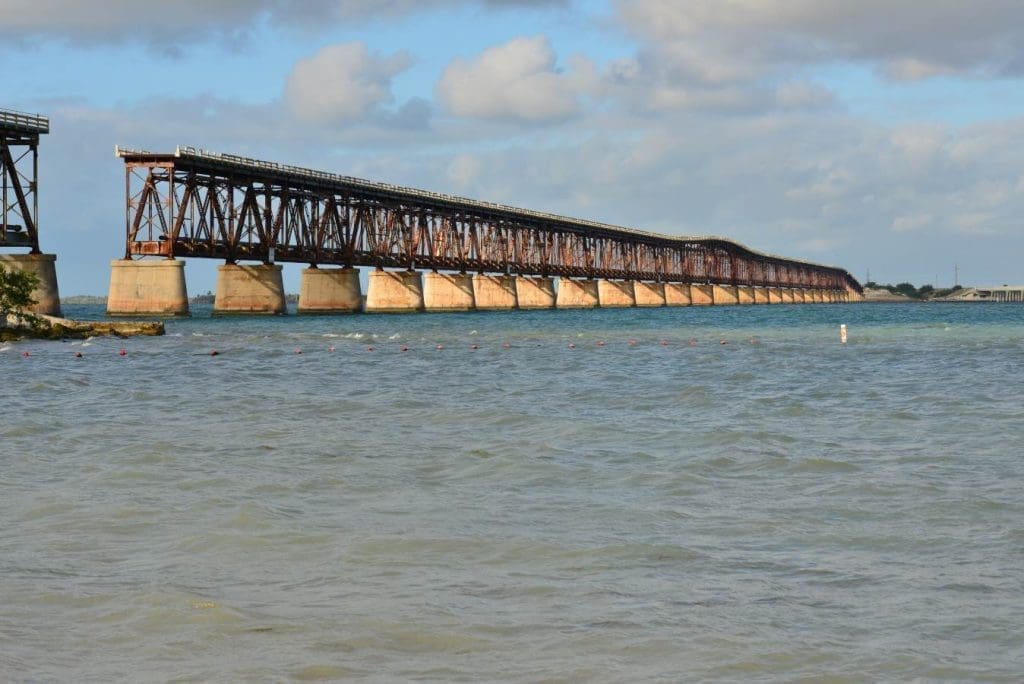 While Sandspur Beach is closed, a couple of beaches in the park will beat anywhere else in the Keys. Calusa Beach is in a shallow cove and features a view of the famous 7 Mile Bridge, while Loggerhead Beach is longer and has a sandy bottom that extends out into the ocean, much like Sandspur.
You'd like to see Bahia Honda State Park for yourself, as well as runner-up beaches like the ones in John Pennekamp State Park. Check out Action Tour Guide's Florida Keys Self-Guided Tour. The tour takes you along 7 Mile Bridge, from Key Largo out to Key West, with over 30 stops along the way, including Bahia Honda and John Pennekamp.
Essential Travel Guide: