There are a few different ways to explore this park: on your own, with a commercial tour, and a self-guided Arches park tour. Ultimately, choosing your best option depends on what kind of experience you're looking to have.
Exploring on Your Own
Exploring Arches without a guide gives you flexibility. You get to choose where you'd like to visit, when you stop to take a break, and how long you spend looking at the park's beautiful arches and wildlife.
But there are also downsides. Going without a guide means that you might end up wasting time trying to figure out what part of the park to visit next. But what's worse is that you miss out on the information that tours provide. Unless you stop and read all of the informational signs along your journey, you'll end up not having an understanding of how the nature around you came to be.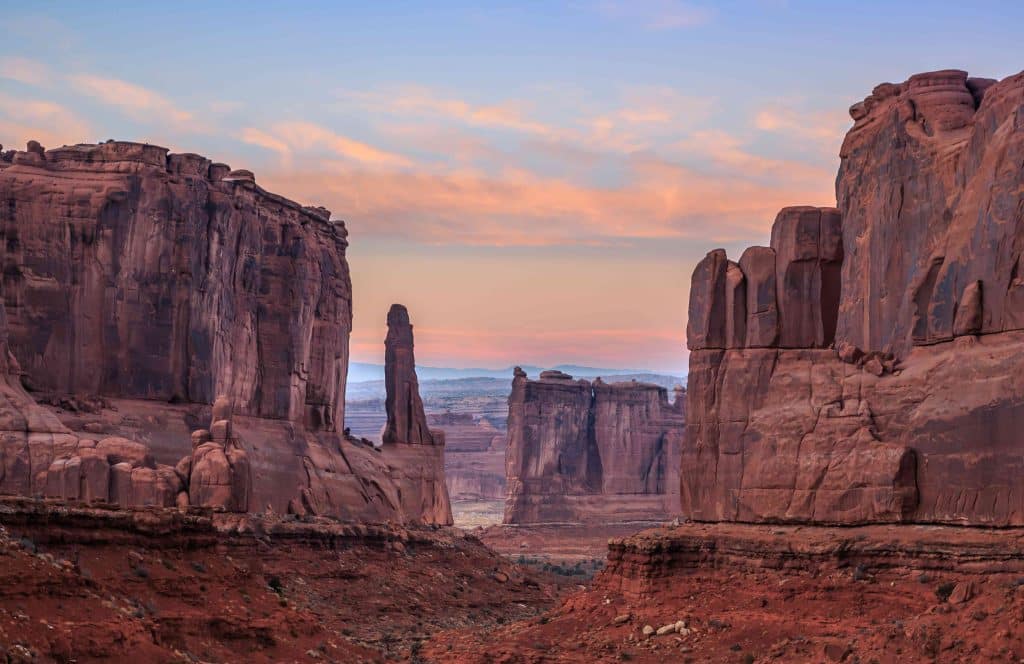 Commercial Tours
Commercial tours of Arches National Park give you that deep insight into the park that you miss when traveling by yourself. Not only that, but you get the opportunity to have some else drive and bring you to some of the park's best destinations. But commercial tours are expensive. Depending on the tour, you can quickly pay around 100 dollars. And you'll have to conform to the tour's schedule, which won't always work out if you only have a day or two set aside for your trip.
Self-Guided Tours
Self-guided tours are the middle ground between commercial tours and setting out on your own. Action Tour Guide's Arches Park Tour guides you to the park's most iconic sights while telling you about the area. But since you're the one who will be driving, you get to choose how long to stay at each stop and if you want to hike any of the tour's recommended trails.
How Many Arches are in Arches National Park
Arches have over 2,000 arches. Not only is that challenging to imagine, but it's even a unique creation for Mother Earth! The park has the highest concentration of significant natural arches worldwide.
Arches Park Tour
If the balance of freedom and guidance that a self-guided tour offers sounds right for you, then don't hesitate. Travel through the park's thousands of arches with ease.
Additional FAQs:
1) Which is Busier, Arches or Canyonlands?
2) Is it worth visiting Arches National Park?
3) Which is better: Bryce Canyon or Arches?