The Road to Hana is located in Hawaii. This 64.4-mile stretch of highway traces along the northeastern coast of Hawaii's second-largest island, Maui. The Hana Highway comprises Hawaiian routes 36 and 360 and passes through urban areas and rural mountain landscapes. The Road to Hana begins in Kahului and ends in, you guessed it, Hana. The Road to Hana is a popular tourist destination, and the stretch of road sees hundreds of visitors each year. Countless guidebooks list the Road to Hana as a top destination for visitors. A visit to this iconic roadway would be lacking without a Road to Hana tour. You can download an audio-based driving tour of the Hana Highway and enrich your visit to this unforgettable piece of history.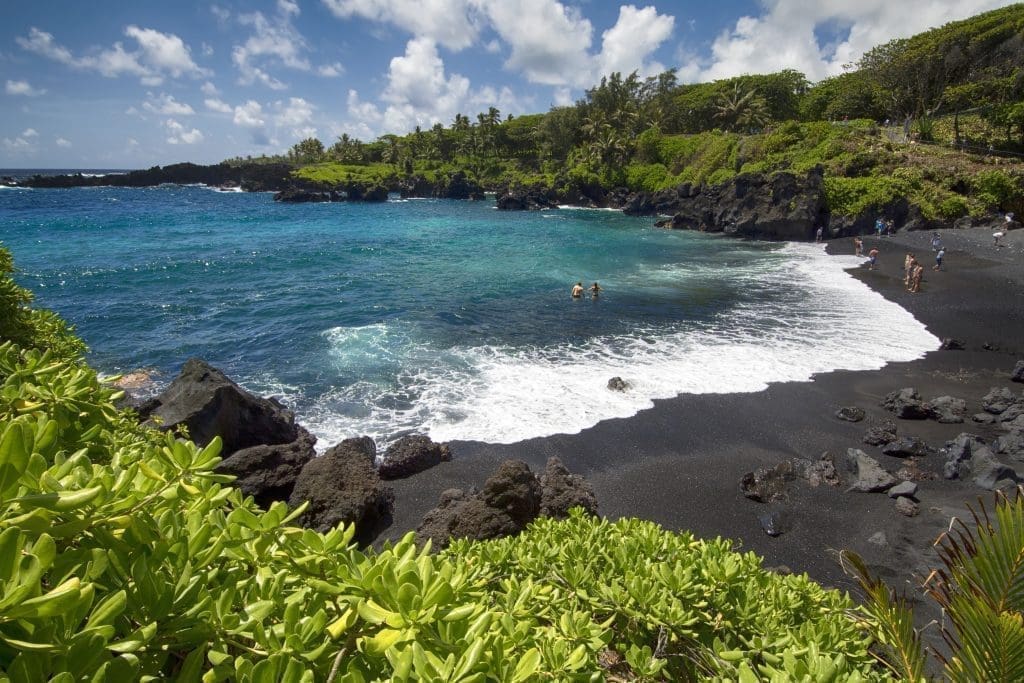 How long does it take to drive the Road to Hana?
The Road to Hana is only 64.4 miles long, but given the twists and turns, it can take up to three or even four hours without making stops. This stretch of highway is not for reckless or beginner drivers. The Road to Hana certainly has more than its fair share of beauty, but it also requires caution. It is important to drive carefully on this often narrow and sharply curving road, which will add time to your drive. If you embark on a Road to Hana Tour, make sure you give yourself enough time to drive carefully and enjoy the scenery!
How many turns are there on the Road to Hana?
To say that the road to Hana is long and winding is an understatement. This iconic stretch of highway entails six hundred and twenty turns and 59 bridges. All of these turns require great caution and awareness of your speed and direction. Part of the allure of the Road to Hana is its dramatic landscape. The sharp turns and mountainside inclines are what makes this road so stunning. The thrilling highway will make for an unforgettable journey. 

Essential Travel Guide: