There are no guided Washington Monument tours inside the building, but you can reserve tickets to visit and check out the exhibits on their website. Tickets to the monument are free and tend to run out quickly, so make sure to reserve them ahead of time if you're planning a visit to DC. Once you're at the monument, you'll take an elevator up to the top, where you can walk around and explore the exhibits at your leisure. There are also plenty of windows so you can enjoy the view from 500 feet above the city, so make sure you bring your camera!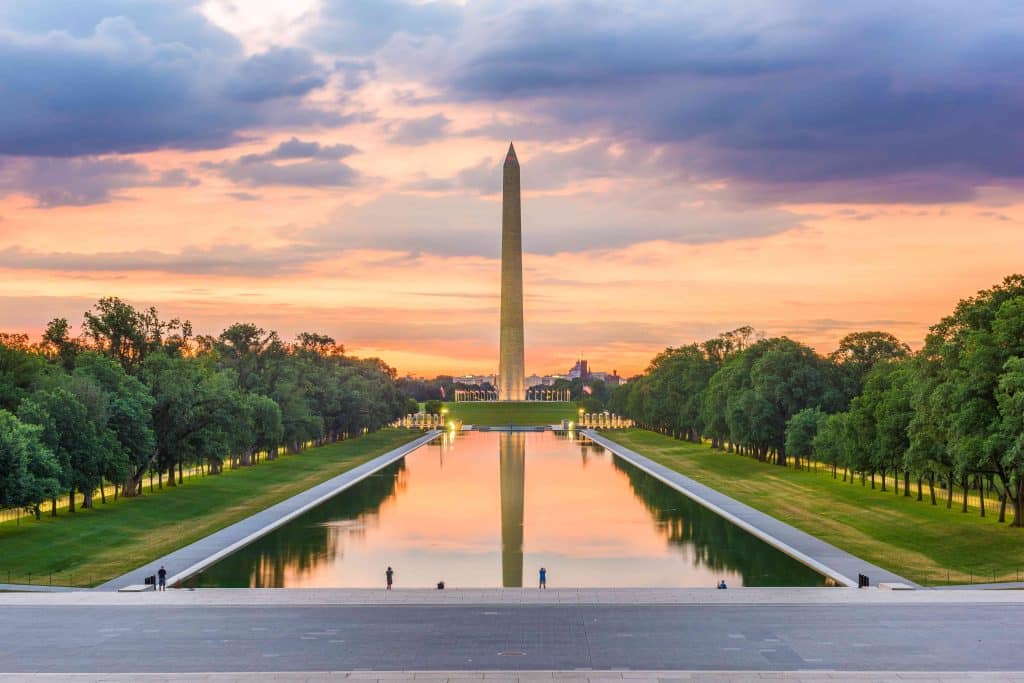 If you're interested in a tour of the city itself, we can heartily recommend our very own self-guided walking tour of Washington, DC. The DC tour takes you to the most interesting monuments in the city, including the Washington Monument, the Lincoln Memorial, and the Vietnam Veterans Memorial, as well as other attractions like the White House, the Capitol Building, and several branches of the Smithsonian Institute. Unlike traditional guided tours, the tours offered by Action Tour Guide allow you to go at your own pace, stopping to enjoy the stops you find most fascinating. The tour of Washington will take an hour or two, depending on the speed you set for yourself, and includes over 50 stops chock full of information.
Looking for more things to do in the Washington area? We have plenty of other tours around the city, including a driving tour of historical Baltimore and extended battlefield tours of Antietam and Gettysburg. Whatever it is you're looking to find on your vacation, Action Tour Guide has a tour for you, and at a price significantly lower than what you'll find with a traditional guided tour experience.