You can have just as good a time exploring Chichen Itza as you would with a guided group or tour. Thousands of people enjoy the ancient city's rich history each year. The first step you will take when flying solo to Chichen Itza is to pick your timing.
This is a heavily-trafficked tourist destination. It is also subject to extreme weather, with sweltering hot summers and a short but intense rainy season. The best time of year to visit Chichen Itza is from November to March, as these are the months when you will have the mildest temperatures for your visit, avoiding the heat and rain.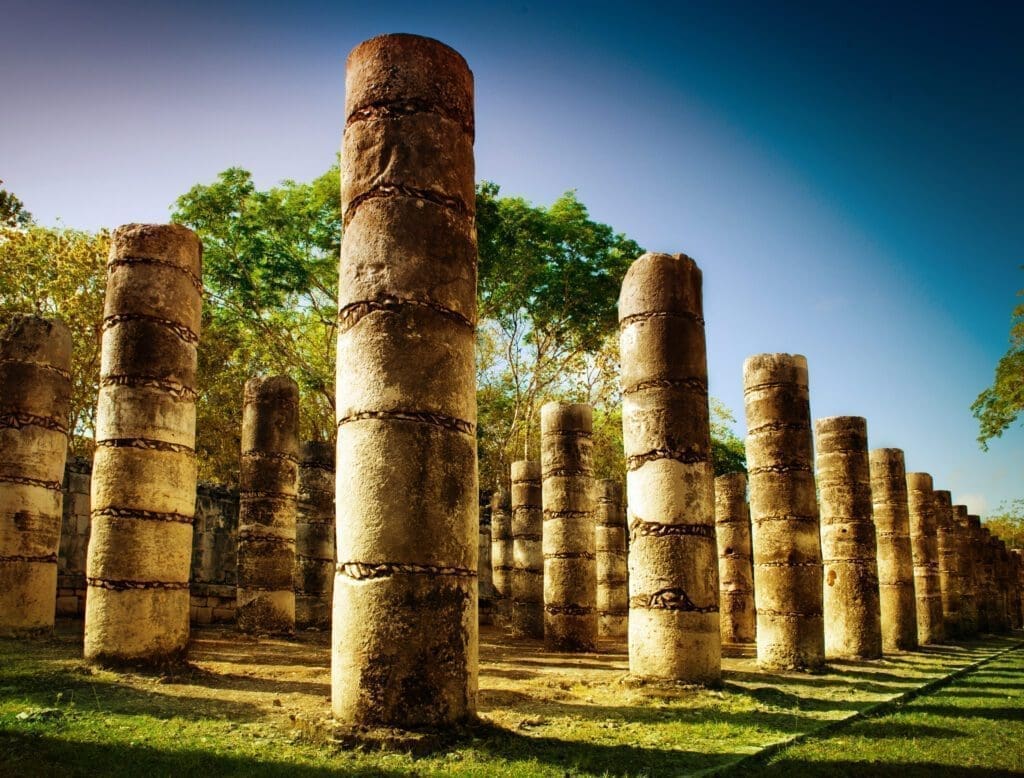 If you want to avoid crowds, you should arrive right at 8 am when the park surrounding the temple opens.
Chichen Itza is a site with a long and fascinating history. If you want to make the most of your experience in this ancient city, download a self-guided audio tour of Chichen Itza from Action Tour Guide. This is an excellent option as it allows you to maintain the flexibility of your visit while also enriching your tour of this famous Mayan historical site.
Don't want to wait around to be part of an over-crowded guided tour of Chichen Itza? No problem, an audio tour will let you set your terms for your visit. You can arrive when you like, and spend as much time as you want at each stop!
How old is Chichen Itza?
Chichen Itza is an ancient temple city. It was built sometime in the early 400's AD, making it over 1,500 years old!
How large is Chichen Itza?
The park that Chichen Itza is contained within is about four square miles. This UNESCO World Heritage includes well-preserved statues known as Chacamols, the ancient pyramid temple, an additional temple of the warriors, and many more highlights.
Essential Travel Guide: