The history of the Road to Hana reaches back to nearly 600 AD. With a rich and far-reaching history, a guide is a must-have during a visit to the Road to Hana. Action Tour Guide's audio driving tour of the Road to Hana is simply the top choice when it comes to quality and affordability. The tour is user-friendly, all you have to do is download the app, and the tour is yours whenever you want it. There is no waiting in line at crowded visitor centers for an overpriced audio guide. Action Tour Guide provides seamless GPS-prompted checkpoints that progress as you drive, serving up fascinating stories and deep-dives about the history of the Hana Highway. While you can certainly enjoy the Road to Hana just for the sights, there is just too much to learn about the road and Hawaiian history as a whole to miss out on what you might experience on a driving tour of this iconic roadway. If you are looking for the best Road to Hana Tour, look no further than Action Tour Guide.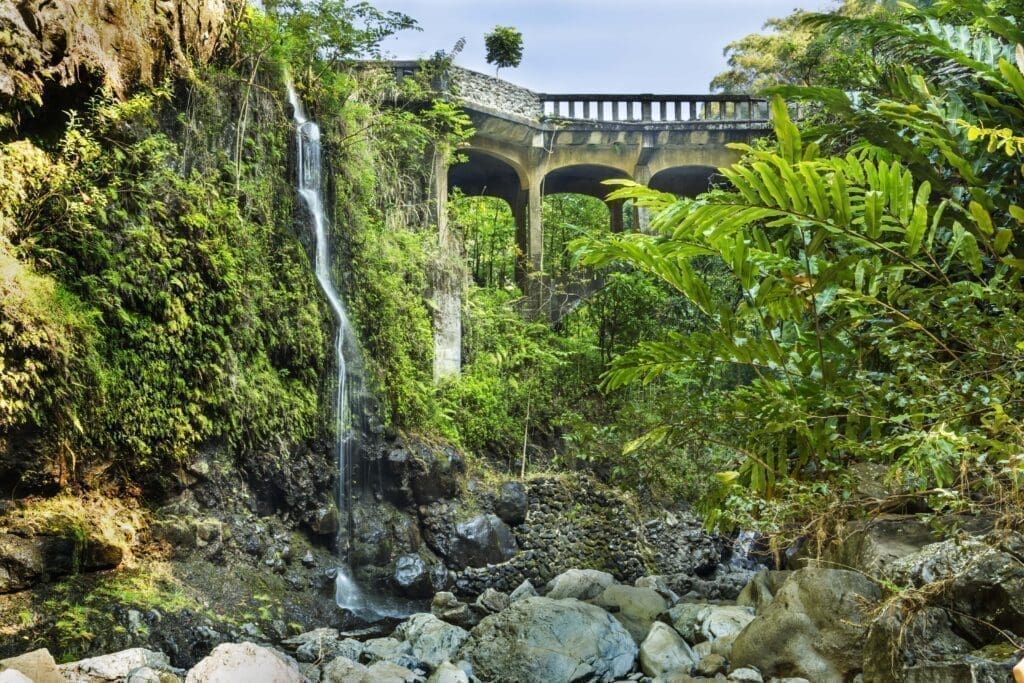 This tour will take you from the town of Kahului, past the Rainbow Eucalyptus Grove. You'll cruise past waterfalls and Waikamoi Ridge, immersing yourself fully in the stories of the Road to Hana.
Is a Road to Hana Tour Worth it?
A self-guided tour of the Road to Hana can enrich your visit to this iconic Hawaiian road. It is worth it to invest in a driving tour for your visit. The best Road to Hana tour is one that will provide you with a comprehensive history of the Road to Hana, reaching back to 600 AD when King Pi'ilani undertook its construction. 
The Road to Hana can take up to three and a half hours to drive, as it requires some speed reduction and caution. Winding, narrow roads necessitate careful driving, but a high-quality driving tour can make the long journey even more memorable! 
Essential Travel Guide: