While you might not be able to walk everywhere in Washington on foot, you probably won't need a car, especially in the center where most Washington DC tours take place. Washington is a relatively small city, and unlike many American urban centers, its public transportation system is pretty robust. That means you can quickly get in and out of downtown Washington without a car, and you'll be able to walk once you make it there. The only reason you'd need to rent a car in Washington is if you wanted to visit somewhere nearby, like the Civil War battlefields in southern Pennsylvania or Maryland.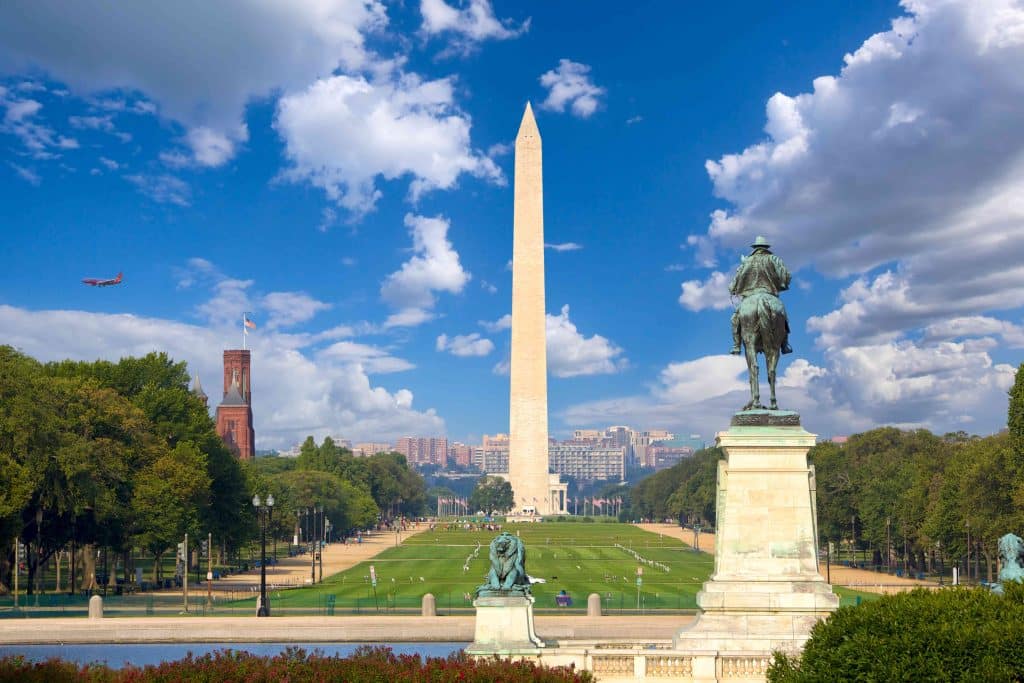 Unlike most American cities, Washington was designed with pedestrians in mind. That means wide sidewalks, safe intersections, and well-placed clusters of attractions. If you'd rather go a little faster, the city also features a ton of conveniently-placed bike and scooter rental options, either through an app or an actual rental place. The city's layout is incredibly convenient for tourists, with the most exciting attractions placed right near one another on or around the National Mall. Anything further away can be easily accessed through Washington's subway system, which is ranked as the best in the country, even beating out New York.
Speaking of the National Mall, if you're looking for something interesting to do while you're walking around, why not try Action Tour Guide's very own Washington DC Monuments Self-Guided Walking Tour? Available now through our app on iOS and Google Play, the Washington Monuments tour takes you to all the greatest hits of the neighborhood, including the Washington Monument, the Lincoln Memorial, and the White House. Between the stops, we offer a ton of information about the city itself, starting with its founding just after the American Revolution and ending with the contemporary fight for statehood and representation in Congress.