Tours of Joshua Tree National Park can vary widely in length. It depends on what tour you're taking and what you want to do. If you're taking a self-guided Joshua Tree tour like this one and drive straight through, it will take you somewhere from two to three hours to finish. However, when your guide is digital and you're in control of your trip, you have the option of going off the beaten path by hitting the trails. Action Tour Guide's Joshua Tree Tour not only points out some of the park's classic trails but also shows off some of the park's hidden gems. That, combined with the tour's option to drive to some alternative stops, makes it possible for you to lengthen your tour from a few hours to an all-day activity. It's all about what you want from your experience.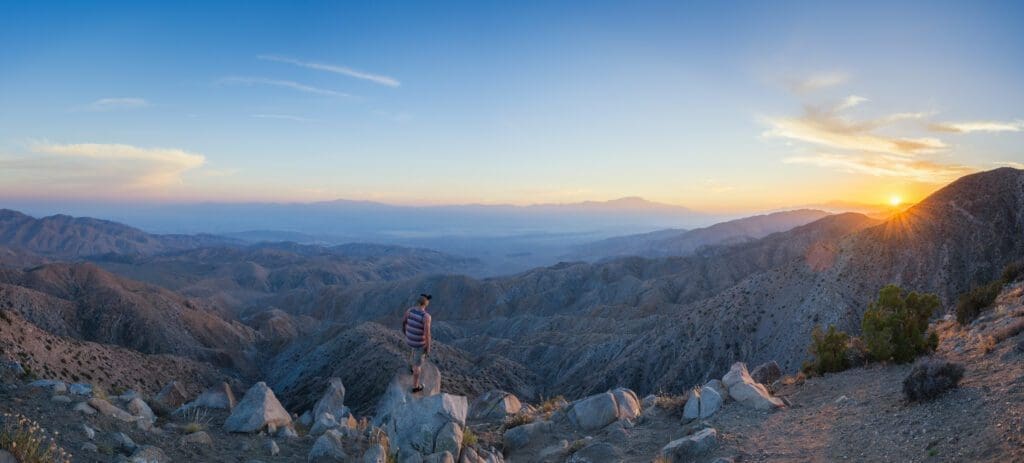 Making Your Joshua Tree Tour Unforgettable
Since you know yourself best, start your Joshua Tree trip by knowing what you want to do. If you're a big fan of the stars, try visiting Keys View at night. During the day, it might offer one of the best views of the park, but you'll be treated to a display of thousands of stars once the sunsets.
If you're more interested in the park's flora, take the alternative route into the Colorado Desert on Action Tour Guide's Joshua Tree Tour! It'll take you to the Cholla Cactus Garden, where you'll be able to see stunning flowers that can thrive in the harsh desert environment.
And if you're a history buff, reserve a spot for yourself on the Keys Ranch tour! You'll learn about ranching life and the family's personal story of who lived there.
Is Joshua Tree nice in the winter?
Essential Travel Guide: