There are multiple driving tours of this stunning national park. But if you're looking for a tour that can easily be customized to suit your travel needs, choose Action Tour Guide's Arches Park Tour.
Here's how it works:
Once you download the Action Tour Guide App and buy the Arches Park Tour, you head to the tour's starting point: the Arches National Park Visitor Center. After learning what to expect from your tour when the narration starts at the visitor center, follow the tour's map. A narration will automatically start up along your journey. The tour uses GPS technology to ensure that you'll hear relevant information based on where you are in the park. It's like having your very own guide with you as you drive!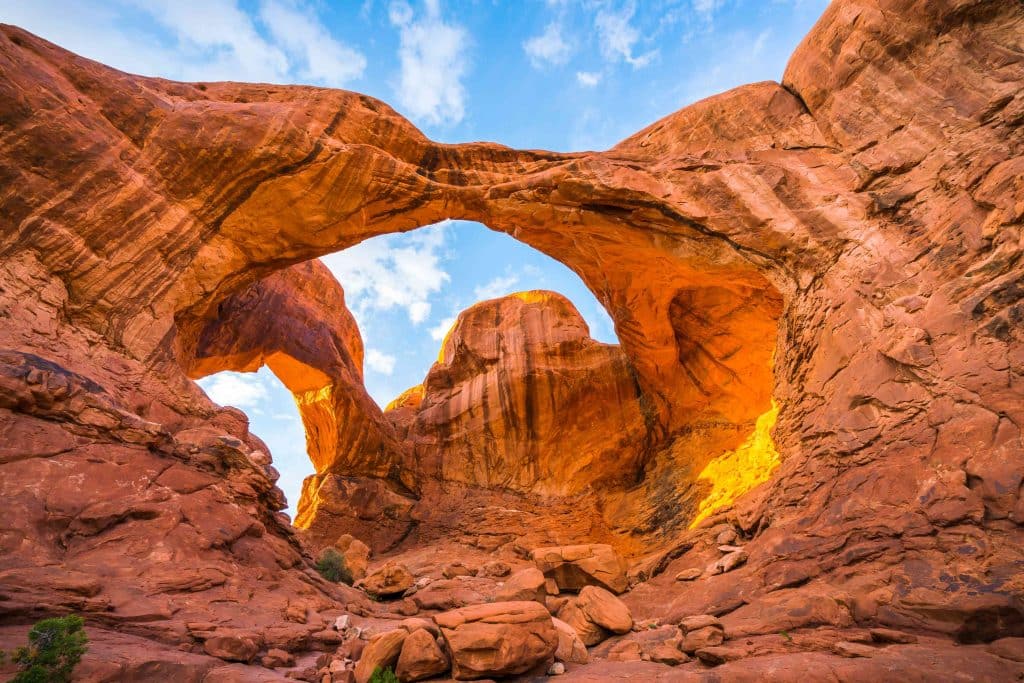 How long does it take to drive around Arches National Park?
With Action Tour Guide's Arches Park Tour, you can decide how long it's going to take you. If you're mainly sticking to driving through the park, it can take you around 2 to 3 hours. However, the tour also includes some recommended hikes. Taking these can lengthen your tour into a half-day or even a whole day experience. Since your GPS prompts the tour's audio, you can choose to take your time soaking in views at lookouts or even decide to take a hike if a trail along the way grabs your attention. The narration will only start once you reach the next audio point on your tour. It's the kind of flexibility that only a self-guided audio tour can give you.
Additional FAQs:
1) Where is Arches National Park?
2) Is it worth visiting Arches National Park?
3) Which is better: Bryce Canyon or Arches?