There are numerous driving and audio tours out there; Action Tour Guide is the best to combine quality with affordability. Action Tour Guide provides a fun and easy-to-use audio tours to various locations worldwide! All you have to do is download the app, and the tour is yours whenever you need it, even if your travel dates change! Action Tour Guides' app for the Road to Hana is informative and exciting, diving deep into Hawaiian history and detailing the phenomenal stories that made the island state.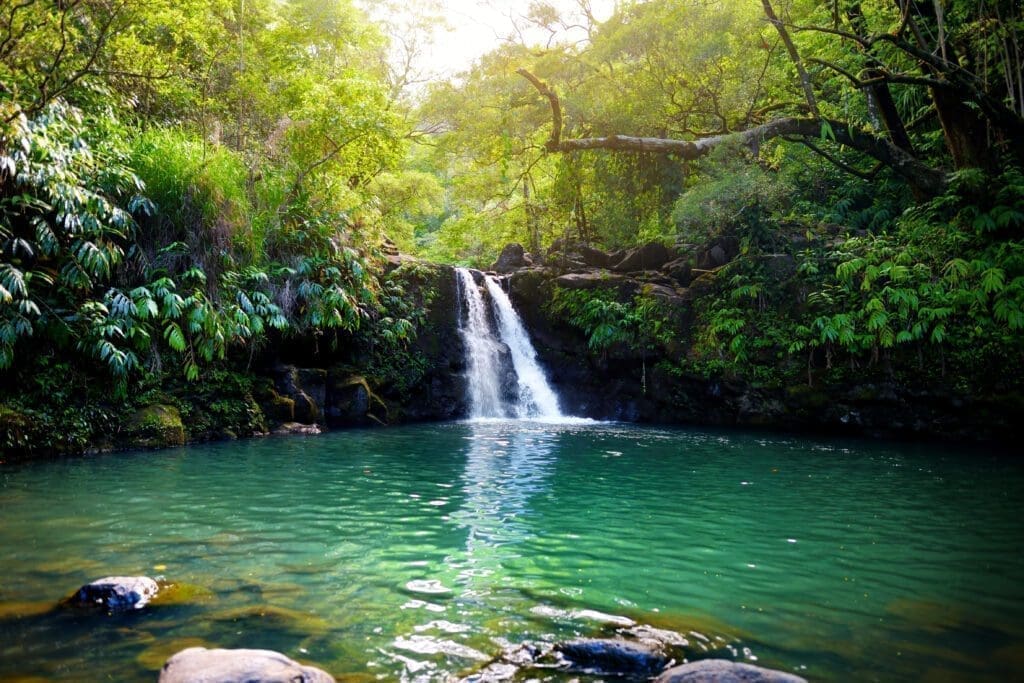 Are there tolls on the Road to Hana?
The Road to Hana is free of all tolls. There is no entrance fee for the road, which makes this a budget-friendly trip. Just gas up the car and start driving. However, the Road to Hana can take up to three hours to drive in total, so make sure you're well prepared for the journey. Investing in a good tour can help you get the most out of visiting the Road to Hana. The best Road to Hana app will be fun, informative, flexible, and there are an overwhelming number of options to sift through. Action Tour Guide offers the best Road to Hana app and is a must-have for anyone visiting this iconic highway.
Is the Road to Hana free?
The Road to Hana is entirely free. Some destinations you might pass, such as Haleakala National Park, may charge an entrance fee, but cruising down this breathtaking segment of Hawaiian highway is entirely free! Soak up the views and the history with the best Road to Hana app from Action Tour Guide.
Is the Road to Hana pet-friendly?
The Road to Hana is a 64.4-mile stretch that takes two to three and a half hours to drive. The road is packed with unbelievable beautiful sights and boasts a rich and fascinating history. However, it's a long period in a car, so pet-friendliness depends entirely on what kind of four-legged friend you have and whether they are tolerant of long drives. You will always have the option to stop along the highway for a hike or a trip to the beach, so this may help any furry pals that you're bringing with you.

Essential Travel Guide: