There are a lot of different ways to experience this park. After all, it's part of Utah's Mighty 5 National Parks, and it had 1.6 million visitors in 2019 alone. But if you're looking to make your trip a cut above the rest, you're going to want to take a self-guided Arches park tour. Why is a self-guided tour the best way to see this park? For starters, you get to travel in your car. That means no more uncomfortable bus seats or getting squeezed in next to a bunch of strangers. And when you're traveling in your car, you get to decide how long you stay at various stops. So if you're a big fan of Double Arch, for instance, you can stay and soak in the view for as long as you like.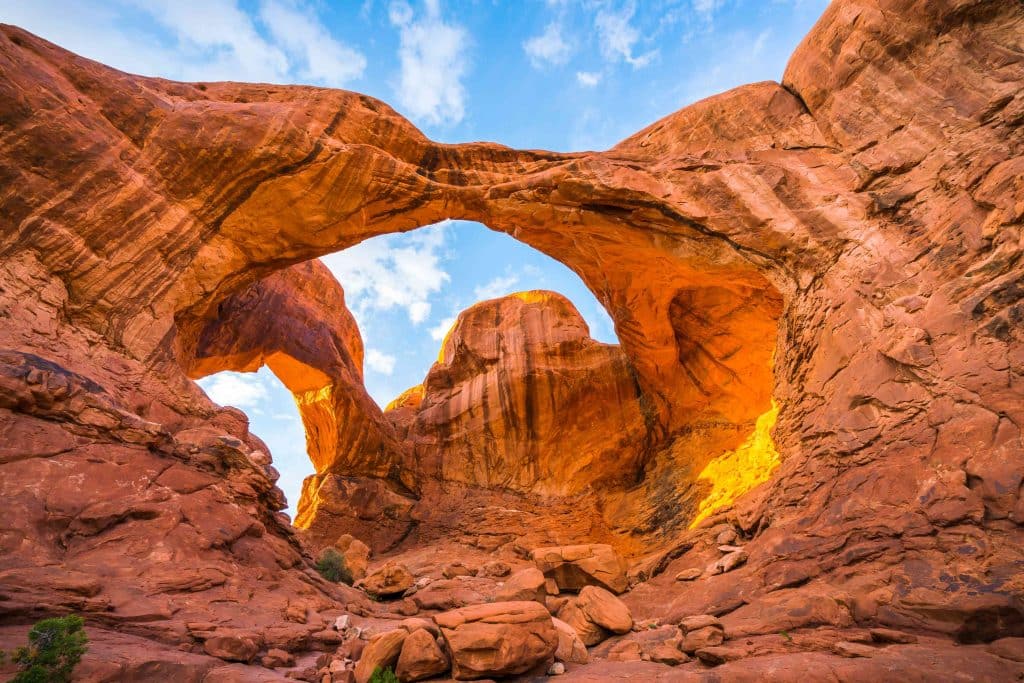 Self-guided tours also give you the guidance an old-fashioned tour does. Action Tour Guide's Arches Park Tour has a map that leads you through the park to each destination. The tour uses GPS technology to start-up narration along your journey. That means that you'll be hearing about places right when you're going to be seeing them. It's the perfect way to learn about local stories and the park's stunning geology.
Arches Park Tour
It might come as a surprise, but old-fashioned tours of Arches National Park can cost over $90 per person! But luckily, the self-guided alternative from Action Tour Guide only costs $7 for you or you and a car full of friends and family. It's a price that allows you to focus on the scenery instead of worrying about the state of your wallet. Not only that, but you'll have access to your Action Tour Guide tour from the moment you book it. That means that if there are any changes to your travel plans, your tour will still be available to you once you reach the park.
Additional FAQs:
1) Where is Arches National Park?
2) Is it worth visiting Arches National Park?
3) Which is better: Bryce Canyon or Arches?
4) How to Tour Arches National Park?