There are about 800 islands in the Florida Keys, but the Overseas Highway will take you through the 44 biggest and most relevant ones. The majority of the Keys are tiny little rocks in the middle of the ocean. Still, most Florida Keys tours, like the one offered through our Action Tour Guide app on iOS and Google Play, will take you to the string of islands between Key Largo and Key West that are accessible by car.
Of the 800 Florida Keys, there are only about 10 or 11 big enough to take note of, and they're all reachable by car if you take the Overseas Highway. The route starts at Key Largo, the biggest of the Keys. Located just outside of Miami, Key Largo features plenty of tourist-friendly spots, including John Pennekamp State Park and a ton of resorts.
After Key Largo, the next major destination is Islamorada. Spread out over six different islands, Islamorada is known for its affluence and fishing opportunities, which has earned it the title of sportfishing capital of the world. If you've ever seen the Netflix show Bloodline, then you've gotten a glimpse of Islamorada.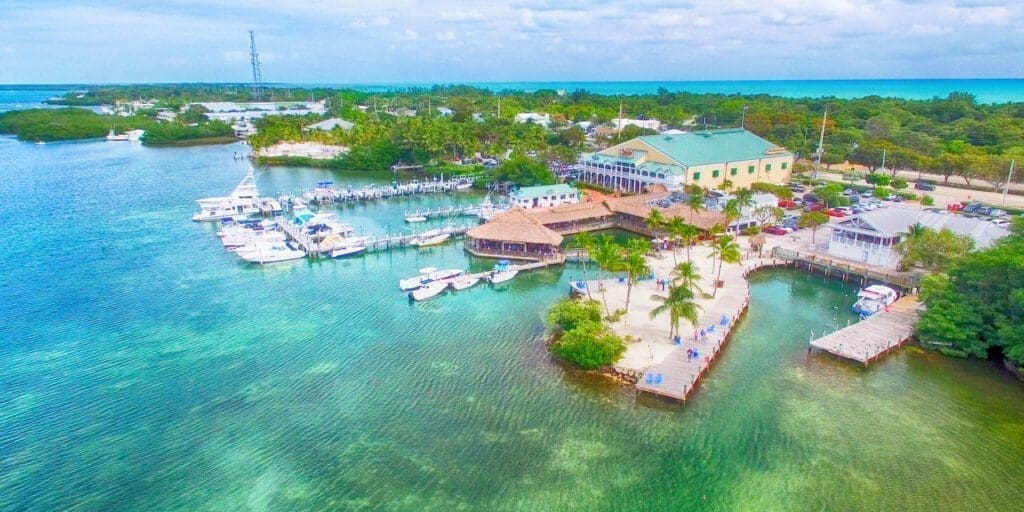 Next up are the Middle Keys and, in particular, Marathon, which is home to some of the Keys' most excellent marinas and the Dolphin Rescue Center and Turtle Hospital.
Once you enter the Lower Keys, you should take some time to look around Bahia Honda, our favorite island. Most of the land on this island is owned by the Bahia Honda State Park, which offers a glimpse of beautiful undisturbed nature and some of the gorgeous beaches in the world. Just west of Bahia Honda are Big Pine Key and No Name Key, which make up the National Key Deer Refuge.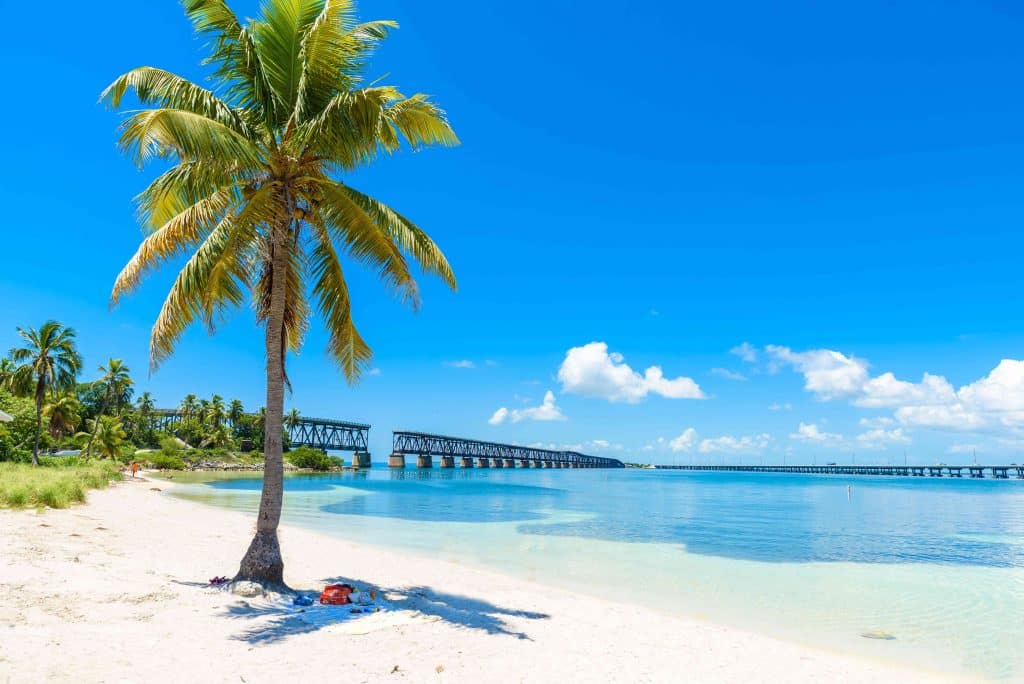 At the end of the line is Key West, one of the most eclectic little cities in the US. Whether you're looking for a fancy resort or a little dive bar once frequented by Ernest Hemingway, Key West has something for you.
Essential Travel Guide: