Picture this: you're driving along a paved, two-lane, low incline road that doesn't have any guard rails that block you from the steep edge of a drop-off. This scenario isn't scary for many park visitors, at least not frightening enough to prevent them from going on a Rocky Mountain National Park Tour. But other people get frightened enough that they end up closing their eyes until they finally return to the park's lower altitudes.
In general, this drive will be beautifully scenic if you don't have a fear of heights. And there have even been some cases where people who are usually frightened by drop-offs were too in awe of the views to be afraid.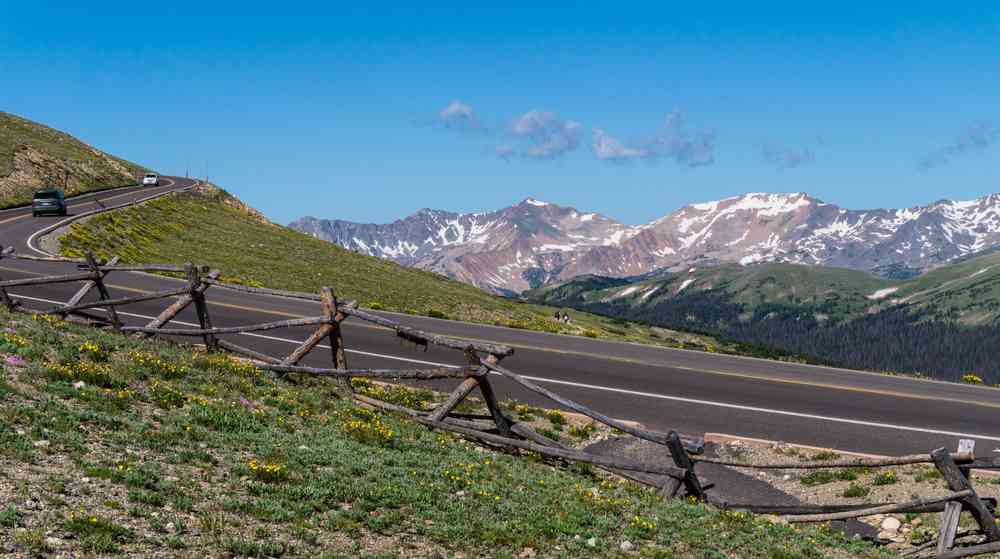 If you're not sure if Trail Ridge Road will scare you, try having someone else drive. Being scared doesn't mean that you won't enjoy this section of the park! Some people have found that frequently stopping and taking a walk helps them calm down and enjoy Rocky Mountain National Park's alpine tundra.
However, you know yourself best. If this section of the park sounds too extreme for your acrophobia, the rest of the park still offers beautiful meadows, lakes, and forests that have popular trails.
Do you need 4WD for Rocky Mountain National Park?
Most visitors don't need 4WD! Even the unpaved Old Fall River Road is accessible to almost all vehicles except RVs. The only time it's good to have 4WD is if you're driving through the park during or after a snowstorm.
Rocky Mountain National Park Tour
One of the best ways to see any part of Rocky Mountain National Park is by taking a self-guided audio tour. The audio tour that Action Tour Guide offers takes you from one end of the park along Trail Ridge Road and provides an optional detour into the Bear Lake Road Corridor. Along the way, you'll learn about the park's history and nearby trails.
Essential Travel Guide: