If you're wondering, "Are dogs allowed in Rocky Mountain National Park?" You're not alone. Dogs are some of our best travel companions. But bringing them on a Rocky Mountain National Park tour is a bit of a challenge. The park has many pet restrictions to protect wildlife. Keep your dog on a leash that's 6 feet long or shorter at all times, and don't leave your dog alone. There are also restrictions on where your pet can go. They can only be in official campgrounds, picnic areas, and parking lots, as well as alongside roads. That means that they aren't allowed on trails or in the tundra and meadows.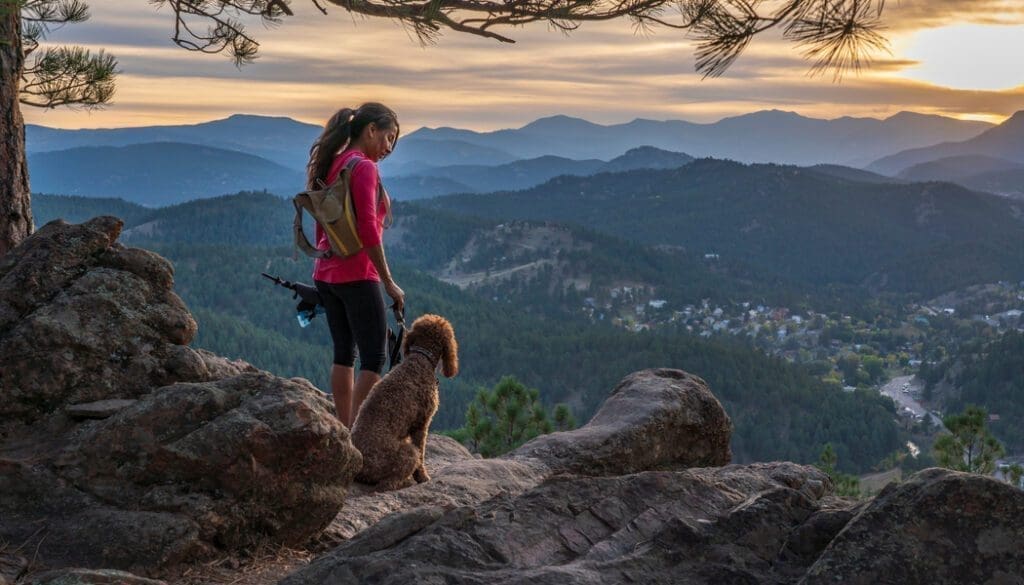 If you want to hike in the park but don't want to leave your dog at home, there's nearby pet boarding in Estes Park and Grand Lake. However, you can still have a memorable time if you choose to keep your dog with you and skip the park's trails. The park's famous Trail Ridge Road is considered a scenic drive, even in a national park! The road takes you up into the alpine tundra and offers stunning views of the Rockies. And if you download Action Tour Guide's Self-Guided Rocky Mountain National Park Tour, it will guide you along the road and teach you about the park's history. It's a great way to learn more about your surroundings without reading the informational signs found along trails. The tour also uses GPS technology to activate its audio. That means that you'll be able to hear about some of the park's best attractions when you're right near them.
So, are dogs allowed in Rocky Mountain National Park? In the simplest sense, yes. Both you and your dog can see this gorgeous park as long as you are willing to work your vacation around the park's regulations. Don't wait. If Rocky Mountain National Park is the right fit for your next trip, don't wait.
Essential Travel Guide: