You can visit the Grand Canyon without a tour, but it's not recommended. This park has a lot to offer, and even if you do your research in advance, you might end up missing out on a stunning view. Taking a self-guided Grand Canyon tour like this one guarantees that you'll have seen the best views that the popular South Rim has to offer. Not only that, but tours provide insight into the park's stunning nature and history. You'll be able to leave the park feeling like you understand it on a deeper level.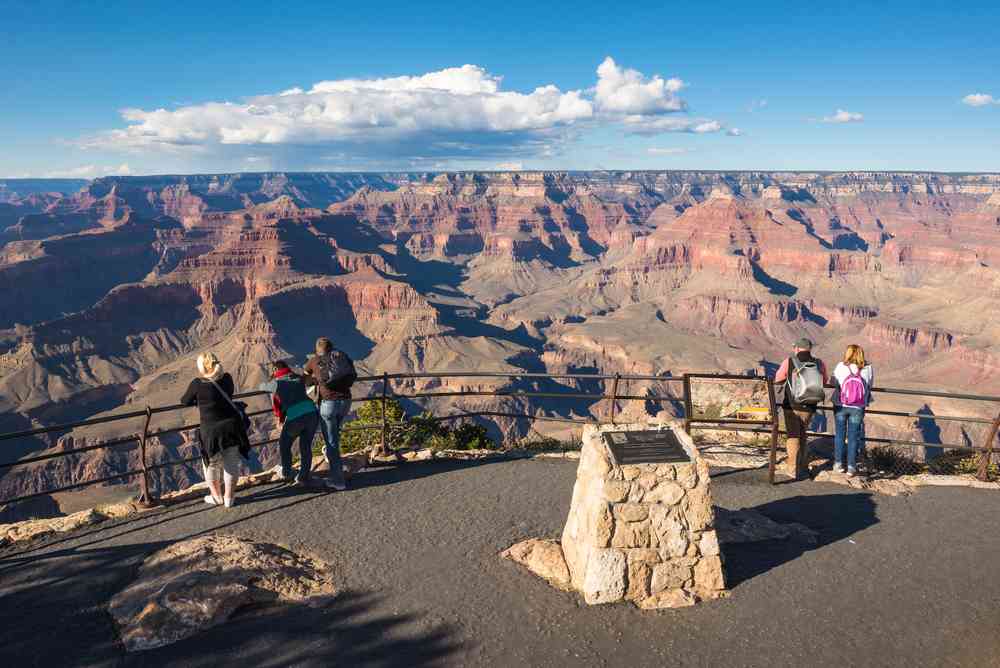 Can You Tour the Grand Canyon on Your Own?
Nowadays, it's easy to tour the Grand Canyon by yourself. A self-guided Grand Canyon tour like this one can be downloaded straight to your phone. And traveling by yourself won't be overwhelming! Action Tour Guide's Self-Guided Grand Canyon Tour has a detailed map that guides you along your journey.
One of the best parts about traveling solo to the Grand Canyon is that most park activities, like lookouts and hikes, are suitable for both groups and solo travelers. And if you want to do something like whitewater rafting, you can quickly sign up for the experience, and the rafting company will pair you up with other people.
Self-Guided Grand Canyon Tour
If you think taking a tour means you'll be restricted, think again! Self-guided audio tours can be tailored to your individual needs. If you want to hike down a nearby trail, soak in the views, or grab a bite to eat, you can. You don't have the pressure of following a tour group and needing to stay on a tight schedule. Action Tour Guide's Grand Canyon Tour has additional stops that aren't part of the main tour. It's genuinely a customizable experience!
So why wait? Start your adventure today. We strongly recommend that you subscribe to Action+, which includes all of our tours in a single, year-long package. Travel all year and take our self-guided tours with you wherever you go!