There are lots of different ways to visit the Grand Canyon! How you should visit this park depends on your interests. However, a good starting point for any Grand Canyon vacation is to take a Grand Canyon self-guided tour.
What to Do at Grand Canyon's South Rim
If you're like most people, you're going to be spending your trip entirely at the park's South Rim. But because it's such a popular destination, there are tons of activities. Stop by the Hopi House to see or even purchase some stunning local art in a building that's modeled after ancient Hopi dwellings. After that, you can continue a little ways further to see Lookout and Kolb Studios—the sites of one of the park's biggest feuds. Taking Action Tour Guide's Grand Canyon Tour will give you the experience of learning all about this intense part of the park's past while you're there!
Of course, some of the best trails into the canyon start on the South Rim. While the Bright Angel Trail is the most popular, we recommend taking the South Kaibab Trail if you have a choice. This trail rewards you with stunning views along your descent—even more than the Bright Angel Trail! And if you're not interested in an intense adventure beneath the rim, try taking the South Rim Trail. It takes you right along the canyon's edge and offers stunning bird's-eye views of the canyon below.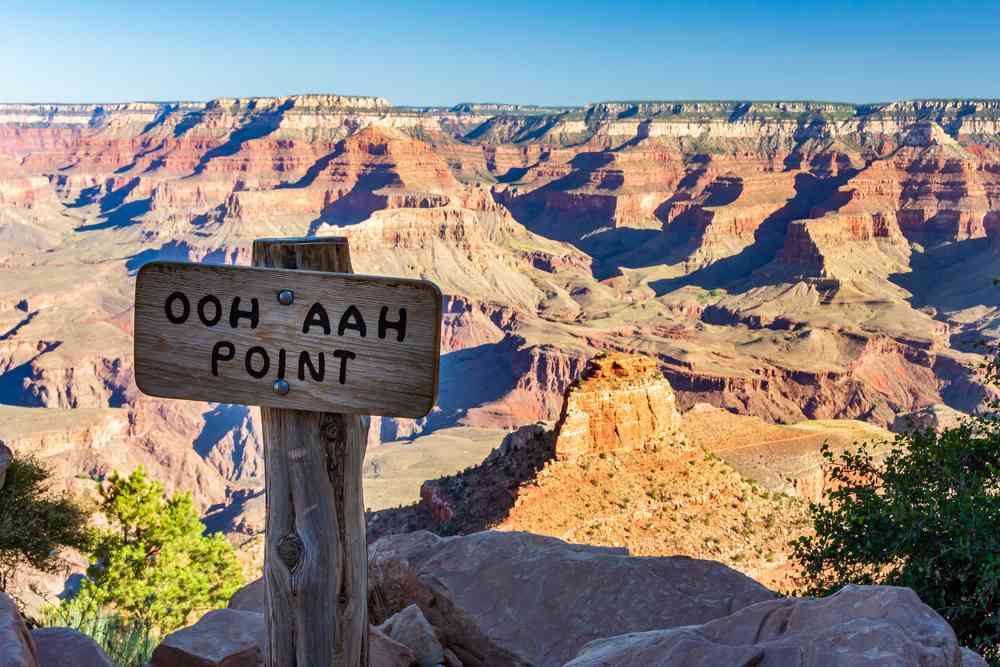 Grand Canyon Tour
Downloading an audio tour to your phone is the most intuitive way to visit this popular park. A Grand Canyon tour like this one uses GPS technology not only to show you where to go along your journey but also to play audio that explains what you're seeing when you're seeing it. You get to decide what pace you want your tour to be at because you ultimately lead your own tour. So soak in the views or squeeze in as many sights as you can before lunch.