Since natural arches aren't a common sight for most of us, all of the arches in the park leave visitors stunned. But if we had to narrow our sights down to the best of the best, we came up with three arches that all can be seen on a self-guided tour.
Delicate Arch
This arch is without a doubt the icon of Arches National Park. What makes it so recognizable and unique is that it is a free-standing arch, meaning that it isn't part of a wall of rock. The reason why this arch isn't a definite winner? If you're looking to be impressed by a whooping arch, you're going to have to look elsewhere. This one's only 46 feet high and 32 feet long.
Where is the 'Big Arch' in Arches National Park?
The park's most visited attraction, Delicate Arch, is right near Wolfe Ranch on the upper east side of the park. While this popular attraction is a little hard to miss, taking an Arches park tour will bring you to Delicate Arch and other stunning parts of the park.
Double Arch
If you can't get enough arches, this one offers two conjoining ones. And while getting to see two arches at once is a pretty sweet deal, Double Arch is 112 feet tall, making it the tallest arch in the park! Not only that, but it's the park's second-longest at 144 feet.
Landscape Arch
At 306 feet, this arch is the longest in the park and one of the longest in the world! And what makes this arch even more of a spectacle is that it's only 11 feet thick!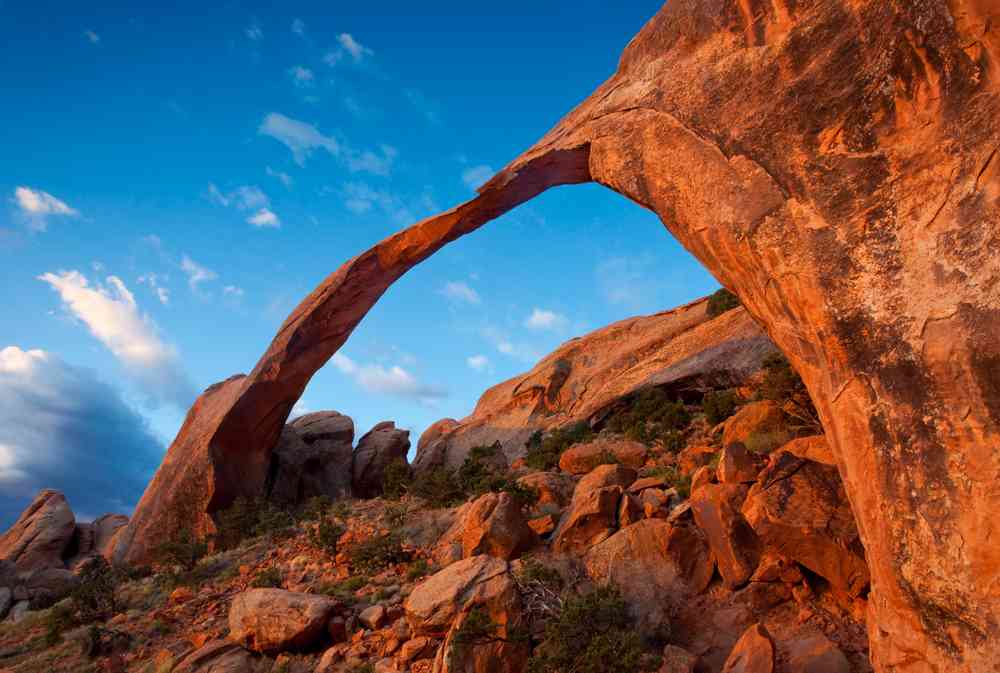 Arches Park Tour
Downloading an Arches Park tour will help you see these three arches and other stunning rock formations throughout the park! And Action Tour Guide's Arches Park Tour gives you additional information about what you see, so by the end of the tour, you'll be familiar with the park's geology and its history.
Additional FAQs:
1) Where is Arches National Park?
2) What is the best way to see Arches National Park?
3) What can you not miss at Arches National Park?
4) How to Tour Arches National Park?