The closest airport to a Tulum tour is Cancun International Airport. From there, it's a two-hour drive to the site.
How can I get from Cancun to Tulum?
You can drive a rental car, call a taxi, travel by airport shuttle, or take the bus. Tulum is a huge tourist attraction, so you won't find a shortage of ways to get there. The drive doesn't take too long, and the view is stunning. The entire time, you will be driving along the bright blue Caribbean Sea coast.
What's in Tulum?
Today, Tulum has two parts: modern and ancient. Modern Tulum in Quinto Roo is now a tropical resort city, full of hotels, restaurants, bars, and boutiques. It's located right near the water, so you're never too far from a beach!
But the reason that Modern Tulum exists is to cater to the vast amounts of tourism drawn in by Ancient Tulum.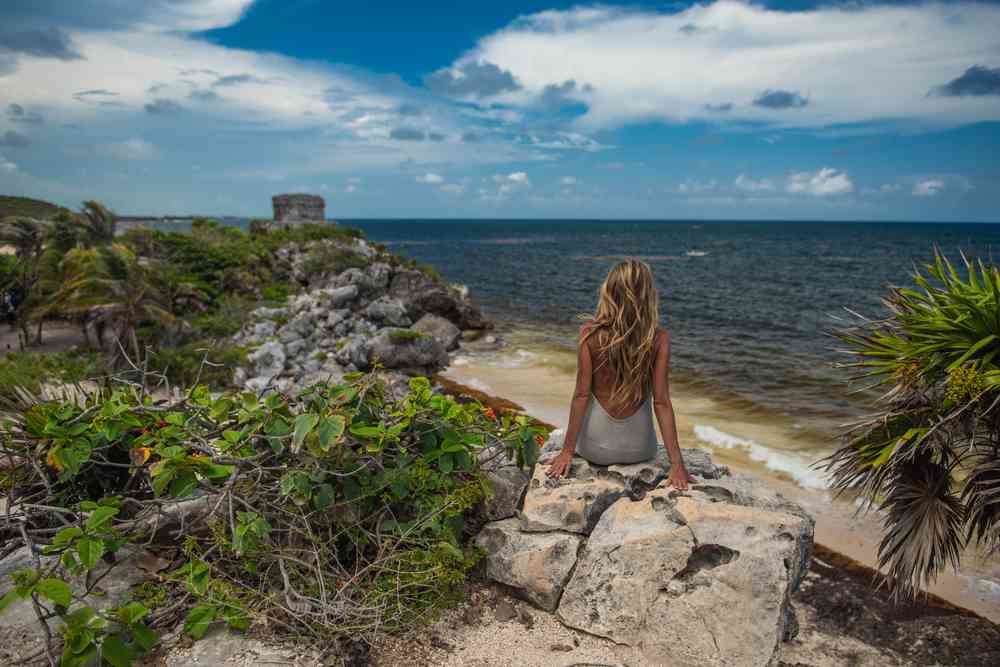 Ancient Tulum is the site of the Tulum Ruins. It's here that you'll find ancient Mayan relics from over a thousand years ago! It's hard to exaggerate how impressive this site is. From the heights of the iconic tiered pyramid El Castillo to the underwater lake at House of the Cenote, there's so much to see and learn.
So there you have it: the ancient city gives you a reason to come to Tulum, and the modern town gives you a reason to stay. And with such warm weather, clear skies, and beachy waves, you'll never want to leave!
To discover everything that the Tulum Ruins have to offer, definitely check out the Tulum self-guided walking tour. It's the best way to get information about ancient Mayan history, culture, architecture, and mythology. Safe travels!
Essential Travel Guide: