Chichen Itza is one of the New Seven Wonders of the World. It is the site of an ancient Mayan metropolis, complete with a hulking pyramid, The Temple of Kukulcan. Chichen Itza is surrounded by about five square miles of visitor's park. It is well worth a tour as an attraction on its own or staying in nearby areas like Tulum or Cancun.
Chichen Itza is a fascinating piece of Mexico's rich history, and yes, it receives many tourists each year. Despite the crowds you will undoubtedly run into, getting to experience this thousand-year-old metropolis will make for an unforgettable memory.
There are a few things you can do to make your tour the best it can be. November to March is the most seasonable month to visit, with mild temperatures and less rain. Pack comfortable shoes, snacks, sunscreen, and water.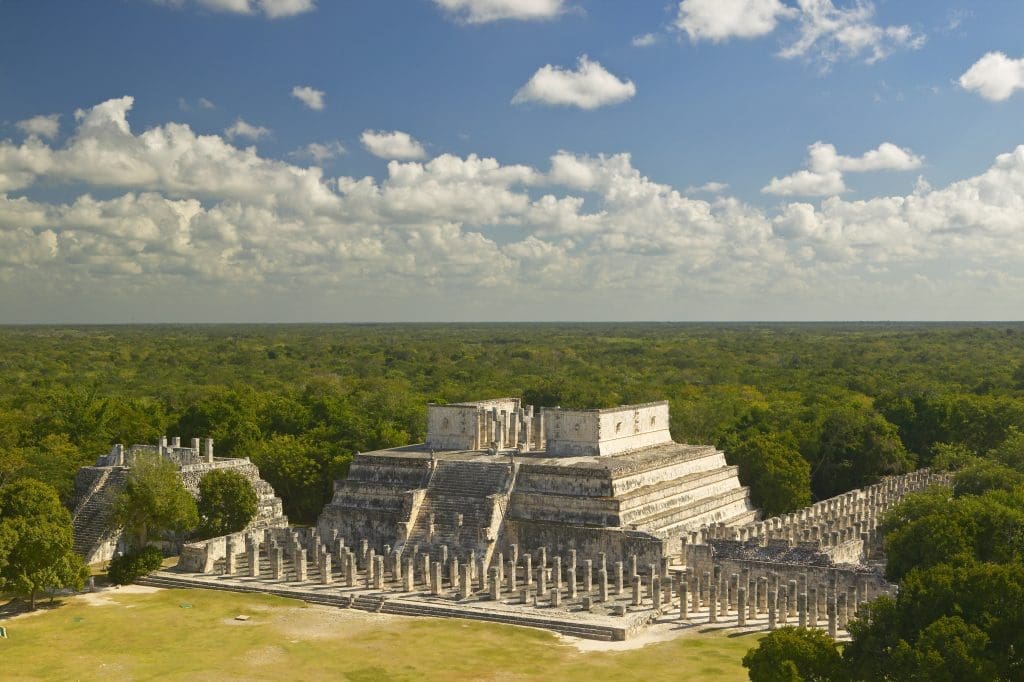 Can you climb up the Pyramid at Chichen Itza?
The Pyramid of Kukulcan, or "El Castillo," is an iconic piece of Mayan history and one of the most famous pyramids in Mexico. In 2008, Mexico's Institute for History and Anthropology prohibited all visitors from climbing up the steps of the Pyramid of Kukulcan. Concerned about the temple's preservation and the mass tourism that the site receives, the Institute implemented the new rule and constructed a small barrier around the pyramid.
The park takes this regulation very seriously. In 2018, a woman was arrested by local authorities when she climbed up the steps of the Temple, allegedly hoping to spread her deceased husband's ashes at the top.
How tall is the Temple of Kukulkan?
The famous pyramid at Chichen Itza is just under 100 feet high. In contrast, the Pyramid of Giza is 450 feet tall. However, the temple of Kukulkan is just as striking and is an iconic piece of Mayan architecture. A tour of Yucatan would be incomplete without stopping at Chichen Itza.
You can upgrade to Action+ Unlimited Annual Subscription with 100+ tours. Use the tours as often as you like during your one-year subscription period. You also get free access to any new tours that come out during the time you are subscribed.
Essential Travel Guide: