While the Road to Hana, at just about 65 miles, can be completed in a single day, there is so much to experience that you may want to break the journey up into a couple of days. The drive is stunning and exhilarating, so if you're short on time and would rather make the journey in one day, don't let FOMO stop you. With that being said, there are some seriously amazing destinations located just off the road from this iconic highway. Beaches, waterfalls, and hikes through the lush jungle are just a pit stop away from the Road to Hana. A Road to Hana tour in Maui wouldn't be complete without at least one of these amazing side-quests.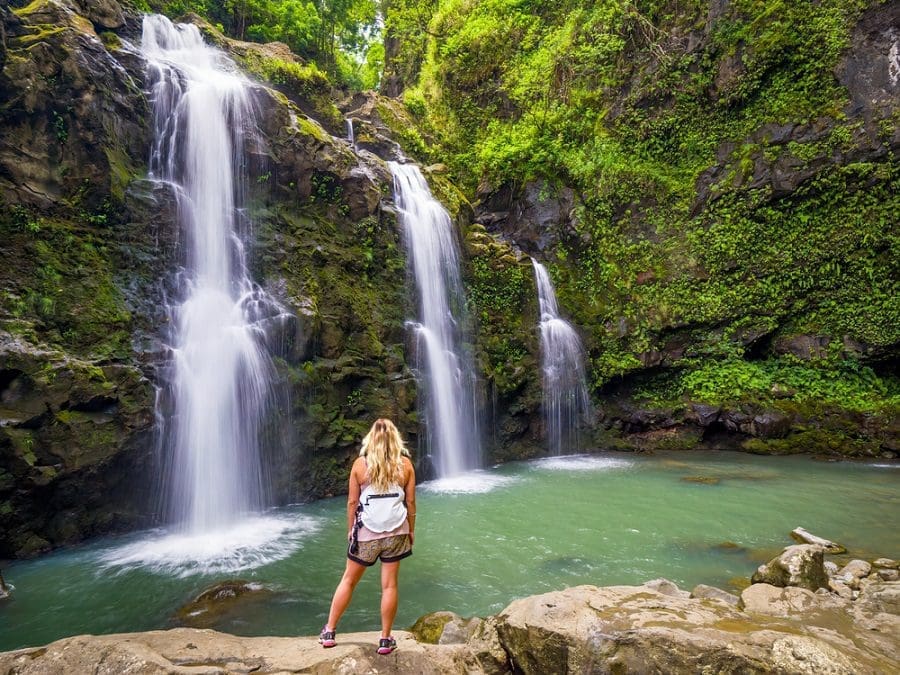 From the Rainbow Eucalyptus Grove to the beautiful Oceanfront Park, a Road to Hana tour in Maui is more than a road trip. To get the very most out of your trip, you'll want to download a Road to Hana tour from Action Tour Guide. Why? Action Tour Guide provides you with the covid-friendly convenience of a personal driving tour with an amazing audio guide along this iconic road, including plenty of info about the most exciting side-trips. Another great thing about the Action Tour Guides Road to Hana app is that you can use it whenever you want once it's downloaded. If you decide to spend a couple of days exploring the Road to Hana, you can pick up right where you left off once you hit the road again! 
What are some of the best side-trips on the Road to Hana?
A Road to Hana Tour in Maui would be nearly incomplete without visiting a few of the tourist destinations located nearby. Looking for a hike to stretch your legs? Look no further than the Waikamoi Ridge Trail. Would you rather relax by the beach? The Oceanfront Park is here for you. All along the way, you'll be treated to many beautiful sights, with no pull-overs necessary. You'll drive past countless glittering waterfalls, be treated to sights of the luscious jungle, and drive right by the beautiful Rainbow Eucalyptus trees. The bark on these unique plants features iridescent smudges that almost look like the strokes of a paintbrush and shimmer slightly in the sun.

Essential Travel Guide: