The Ek Balam ruins have fascinated travelers and historians alike for many decades. This once-thriving Mayan city features an unusually shaped pyramid, an acropolis, and many more ancient structures that offer many historical insights into Mayan culture. Best yet, you can still climb to the top of the highest ruins. It is 106 steps to the top of the Ek Balam Ruins, so be prepared for a small workout! You might want to pack your coziest walking shoes if you plan on making the trip to the top of the Ek Balam ruins, but once you've reached the peak, you'll be treated to stunning sights unlike anything else. The jungle spreads out before you, displaying miles of the peninsula to the horizon.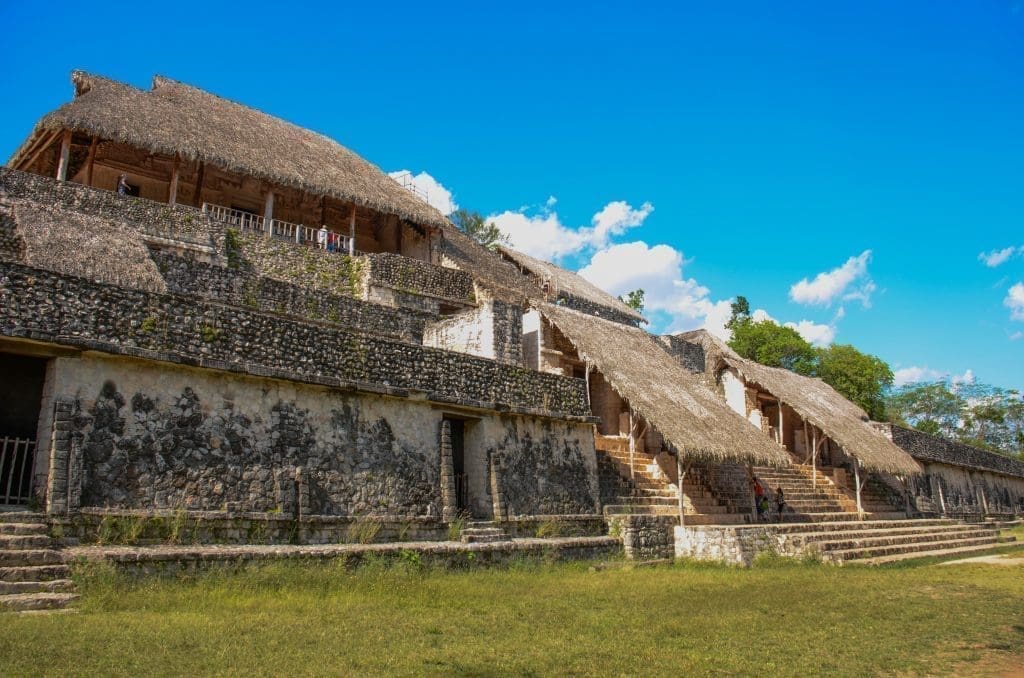 The city has an unusual layout compared to many Mesoamerican cities. It is surrounded by defensive walls and features another layer of defensive walls inside. The walls are believed to have both a defensive and a symbolic purpose as they are both structurally formidable and embellished with intricate carvings. Only the very center of the Ek Balam ruins has been excavated, so what you'll see when you visit is only a portion of the ancient city. The Acropolis houses the tomb of King Ukit Kan Lek Tok, who ruled the city for over twenty years during the peak of its prosperity. 
How many steps does Ek Balam have?
It is 106 steps to the top of the Acropolis at the Ek Balam ruins. You'll want to exercise some caution when climbing these steps. It's a surprisingly strenuous climb. The stairs are steep and have become highly worn over the centuries. There is also no handrail going up, so you'll have to rely on your sure-footedness and balance! This climb might not be the best for those who suffer from vertigo. However, the view from the top is breathtaking and doubles as a glute workout! 
Essential Travel Guide: