While it's possible to walk around specific areas or neighborhoods, the only way to get a tour of the whole city is to take a driving tour of San Francisco. At over 200 square miles and with a more significant metropolitan population of almost 5 million people, San Francisco is one of California's most significant urban centers. The city has a long history as a cultural hub, starting with the famous California Gold Rush in 1849 and continuing through the rise of the beatnik and hippie subcultures, cementing San Francisco as a center for political activism. Today, the Bay Area is also the capital of the tech world, with Silicon Valley just across the water from San Francisco proper.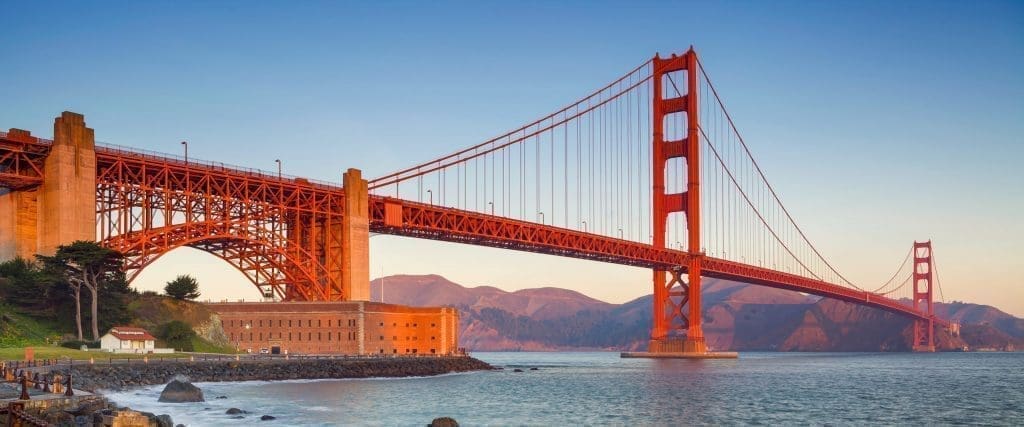 If you're visiting San Francisco for the first time, we recommend taking a driving tour to take you all across the city. With so much to see, it's good to get a broad overview of what the area has to offer before taking any more localized walking tours. Naturally, we recommend taking a self-guided tour like the ones we offer, since it's more cost-effective and gives you a chance to take the city in at your own pace. However, there are plenty of guided tour bus experiences you can hire in San Francisco. It's your vacation, after all, and you know better than anyone what your specific tour-related needs are!
If you're interested in taking a tour with us, we offer an Ultimate San Francisco Self-Driving Audio Tour which will take between one and two hours, depending on how fast you want to go through it, and includes all the city's greatest hits, like the Golden Gate Bridge, the Painted Ladies, and the twists and turns of Lombard Street.