Some travelers might feel a bit intimidated by the Road to Hana. With sharply curving and sometimes narrow roads that snake along the coastal mountains, there is good reason for caution when driving the Road to Hana. This is also not the drive for folks who may suffer from extreme fear of heights as the Road to Hana features a dizzyingly beautiful landscape of the ocean far below the mountain road.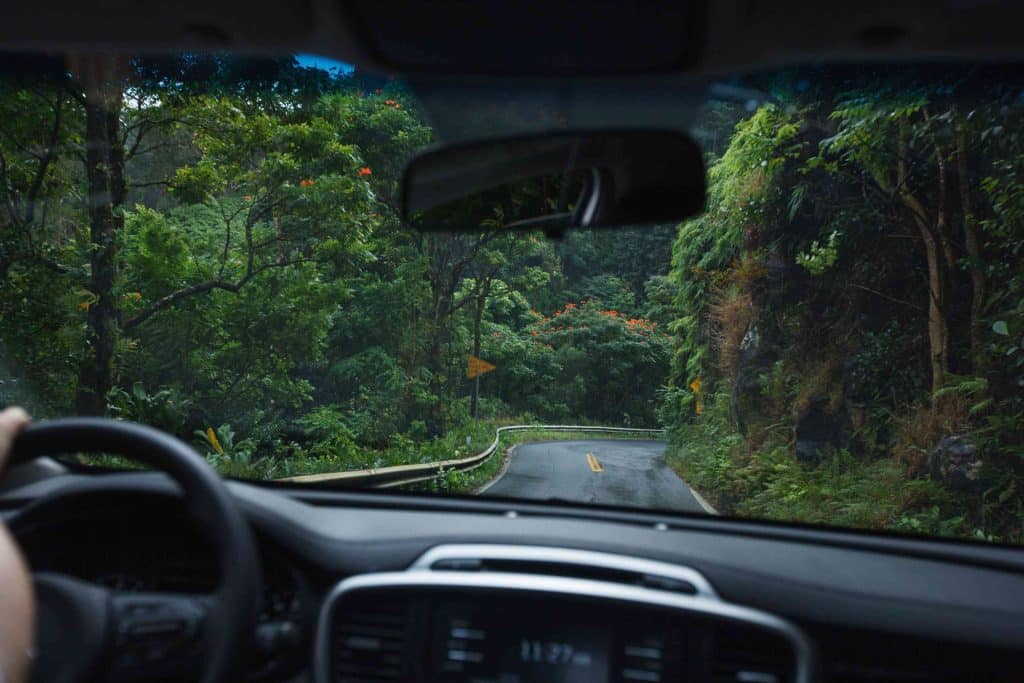 However, the Road to Hana is not dangerous in and of itself, and for seasoned drivers, the trip should be a breeze. The Road to Hana is about 65 miles long, but don't let this relatively short distance fool you. You'll want to budget your time for slow, careful driving and any stops that you might like to take. Most people driving the Road to Hana in a single day will complete it in around four to five hours.
To prepare for a safe and fun Road to Hana tour, especially if you plan on finishing it in a single day, you will want to leave pretty early in the morning. Seven to eight o'clock in the morning is recommended to give you plenty of time to drive, make a couple of fun stops, and complete the drive when there is plenty of daylight. You will also want to check the weather before you leave. Maui does get a lot of rainfall, so make sure you pick a bright, sunny day for optimal driving (and viewing!) conditions. Make sure that your car has a full tank of gas and is in reliable condition for a long drive, and pick a couple of destinations along the Road to Hana ahead of time!
How can I make my Road to Hana Tour as safe as possible?
Preparation is an important part of safety, so make sure to plan your Road to Hana tour ahead of time. Get your car inspected before your trip, pack up some food and water and charge your mobile phones. Make sure that your driving conditions will be good on the day you're leaving, and download a tour from Action Tour Guide to save time deciding on side-trips. A driving tour by an Action Tour guide will help you get the most out of your trip! Make sure you're well-rested and ready to drive, and get ready for some of the most beautiful sights of your life!
Essential Travel Guide: