The ancient Coba Mayan Ruins are known for their far-reaching history and as a valuable asset for historians looking to learn about the political structure and daily life of early Mayan life. The Coba Ruins are also a popular tourist destination, known for the number of large pyramids that are located in the ancient city. Unlike Chichen Itza's Temple of Kukulcan, these pyramids are open to the public; you can climb right to the top of the ancient structures and soak up the views below.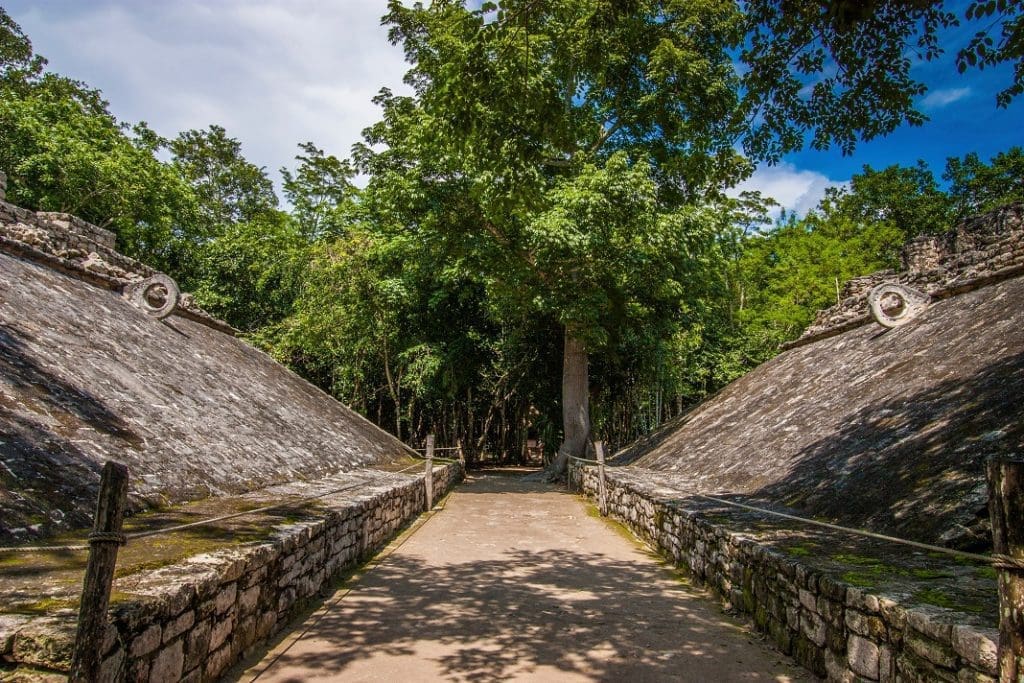 The ruins of Coba are located about thirty miles north of Tulum and are a secondary attraction for many tourists staying in the city of Tulum.
Is a trip to the Coba Ruins worth it?
Absolutely. For tourists staying in Tulum or even Cancun, visiting this ancient site is more than worth the journey. A visit to this fantastic slice of Mayan history is an excellent destination on its own. History lovers and nature lovers alike will love the Coba Mayan Ruins. This ruined metropolis is over 2,000 years old. At its very peak, the Coba Mayan Ruins were once a metropolis. Over 50,000 people were thought to have lived within this city. Close your eyes and imagine the stone streets bustling with activity as workers, politicians, and young families went about their daily lives centuries ago. Unlike many of the great Mayan cities, Coba was inhabited until well into the 15th century and had a wealth of historical hieroglyphic recordings about Mayan society. These hieroglyphs are recorded on numerous stelae scattered throughout the park. Stellae are large, upright stone structures onto which carvings were made, recording everything from daily life and dress in Mayan culture to the role of men and women in society and politics.
There's a little something for everyone too. Thrill-seekers will love climbing to the top of the behemoth Nohoch-Mul. Nohoch-Mul is one of the largest pyramids in the Yucatan Peninsula, at nearly 140 feet tall! Nature lovers will delight in the view from the pyramids of the lush forests surrounding this ancient city.
Essential Travel Guide: