A tour of Maui's Road to Hana can be a cruise through paradise. You'll drive by some of the most beautiful sights in the world, through lush jungles and dazzling waterfalls, and groves of iridescent eucalyptus trees. However, without care and preparation, this dazzling drive can easily become a long and tiring trip. There are several natural and man-made obstacles to be aware of when driving the Road to Hana.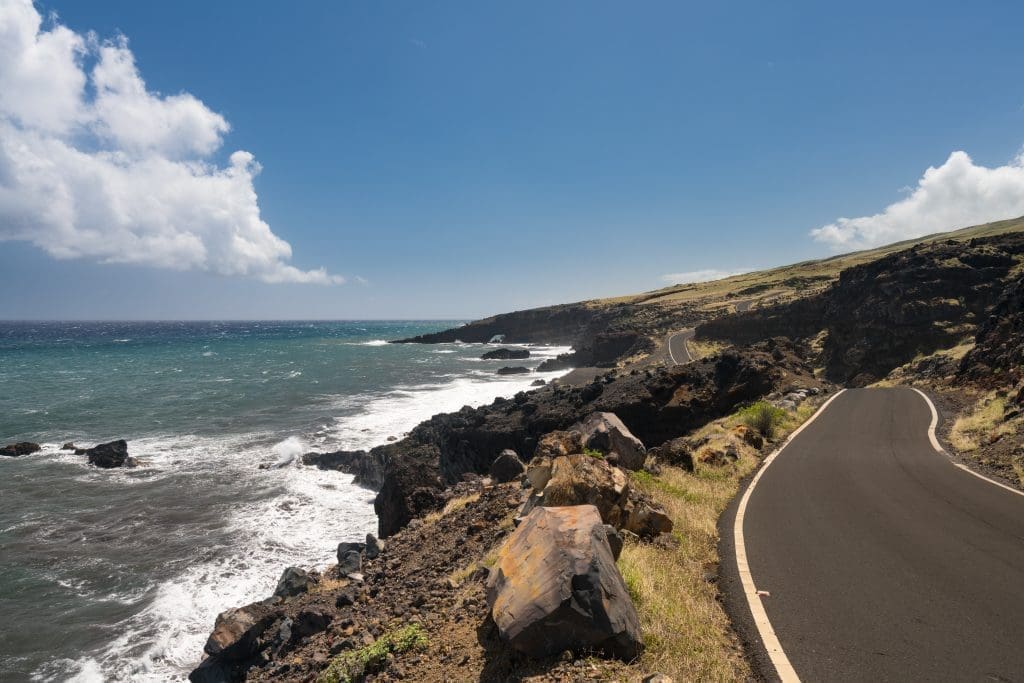 The earlier you start, the better. The Road to Hana takes a long time. The Road to Hana is a full-day adventure, so it's important to allow enough time to enjoy the sights and attractions along the way. Budget at least five hours for the drive alone, which doesn't include any stops that you'll want to make. Many people even choose to break up their road trip into two or three days to make all of the stops they're interested in.
Secondly, you will want to make sure that your car is in excellent driving condition and it has been filled with gasoline. The Road to Hana traverses many remote areas that would be very inconvenient if not dangerous places to break down. Get your car tuned up if you can or even use a rental to make this long and beautiful journey along the stunning coast of Maui.
You'll want to bring along plenty of snacks and water to sustain you in between your stops. It's a good idea during any road trip to stock up on things to eat and drink as you drive. Driving when you are hungry or thirsty can lead to fatigue, and being a "hangry" driver can be rough for your passengers!
Lastly, with a place as rich in history as the Road to Hana, you'll want to do some research. The scenic Road to Hana on Maui is the undisputed top attraction on the island. The Road to Hana passes through many small towns and communities, so it's important to respect the local culture and customs, and be mindful of your impact on the environment. There is so much to learn about the Road to Hana, and in order to get the most out of your trip, consider purchasing a driving tour of Road to Hana from Action Tour Guide.
Are there any gas stations along the Road to Hana?
You absolutely must make sure that you fill your tank in Kahului before you leave. If you do so, you'll be fine for the entirety of the journey. However, gas stations are expensive and infrequent between Kahului and Hana, so to make the most of your tour of Maui's Road to Hana, fill up the tank before you hit the road.
Are you prone to motion sickness in the car?
It's reasonable to worry about getting motion sickness on this twisty route. Driving yourself adds to the stress too. If this is a problem for you, plan on making several pit stops. Ginger candy and pineapple are also good to have as they are soothing to the tummy.
Is it your habit to drive too quickly?
Driving the road to Hana is considered one of Hawaii's most challenging drives due to its narrow, winding roads and sheer cliffs. Due to these conditions, it can be difficult for many travelers who are unfamiliar with the terrain. The road is an adventure that requires skillful driving and maneuvering around sharp turns, narrow bridges and steep inclines all while trying not to miss any scenic viewpoints along the way. The road can be slippery, especially after it rains, so it is recommended to drive patiently in wet conditions. The speed limit on the Road to Hana is generally lower than on other roads, so it's important to follow it to ensure the safety of yourself and others. It's necessary to take caution when checking out any roadside attractions because visibility is often limited due to dense foliage surrounding some portions of the road as well as rockfall hazards.
Maui's famed Road to Hana isn't just one of the best drives on the island, it's one of the best drives in the world. A Road to Hana tour is well worth it. I also strongly recommend that you subscribe to Action+, which includes all of our tours in a single, year-long package. Travel all year and take our self-guided tours with you wherever you go!
Essential Travel Guide: