The grounds of Chichen Itza are sprawling, about five square miles all around. And with so much to see, it's hard to soak up all of the history in under an hour. Most people spend about three hours exploring this ancient city, as there is a lot to see!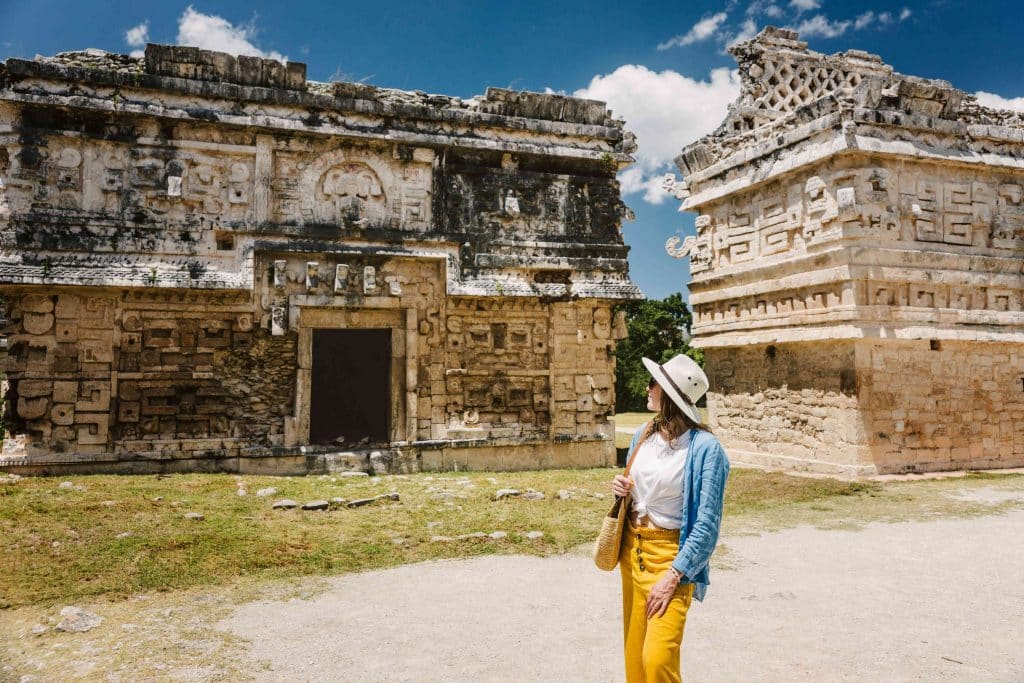 Along with the iconic Temple of Kukulkan, there are other smaller pyramid-form temples, statues, the Group of One Thousand Columns, and many other fascinating ancient sites of worship, trade, and leisure. This was, after all, once a populous and culturally rich city, and its remains are no less impressive.
Plan your timing right. It's best to go early in the day to avoid heat and crowds right when the park opens. If you arrive at eight in the morning, when the doors open to the public, you'll likely want to stay until about eleven, if not noon.
However, if you're short on time and want a quick peek at the ancient temple of Kukulkan, you can certainly do so!
Is Chichen Itza open During Covid-19?
Fortunately, Chichen Itza is now open to the public and actively welcoming sightseers, though visitors must wear facial coverings even if they are vaccinated. However, aside from its regular opening and closing times, Chichen Itza has no other regulations regarding visitor restrictions or time restrictions. So bring your mask, a bottle of water, and some good walking shoes, and get ready to enjoy one of Mexico's most fascinating sites.
Can you swim at Chichen Itza?
While the Cenote Sagrado may look like an attractive swimming hole, unfortunately, swimming and diving here are prohibited. The ancient limestone sinkhole was used as a place for Mayans to deposit offerings as part of a spiritual practice. Gold, pottery, and precious metal artifacts have been found at the bottom of it, along with many ancient human remains.
Essential Travel Guide: