If there's one thing you shouldn't miss in the Florida Keys, it's the beaches. As any Florida Keys tour will tell you, the Keys beaches are legendary as tropical paradises, and any visitor to the islands should take at least a few hours to relax and sip a drink on the sandy shores. Here's a quick rundown of some of the finest beaches in the Keys, so make sure you stop at one of them at least!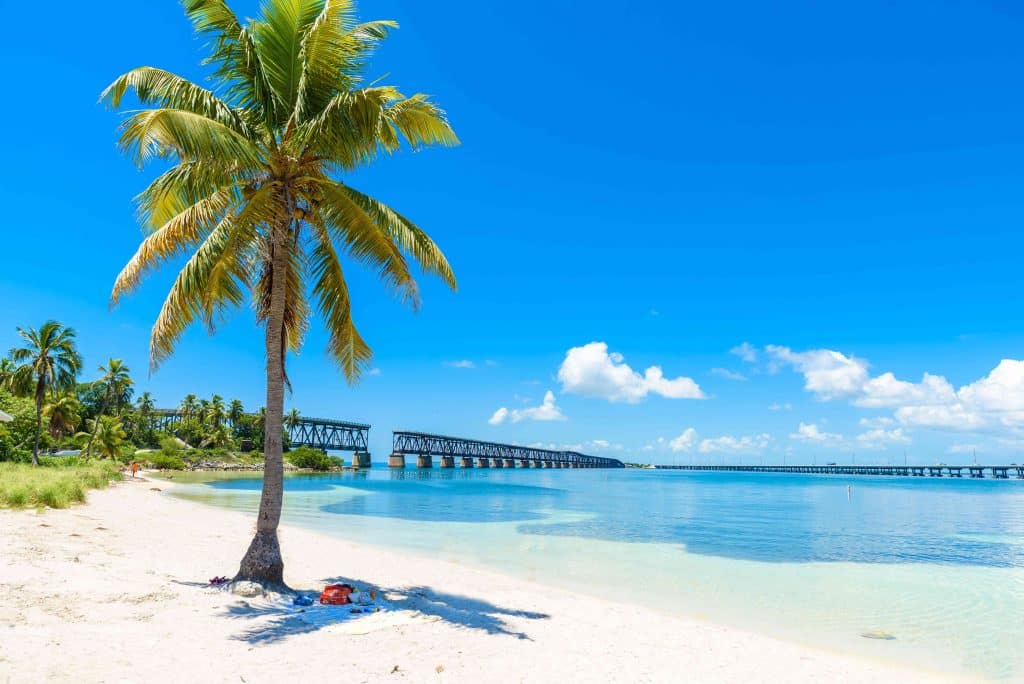 First things first, no list of Keys beaches would be complete without mentioning Bahia Honda State Park. Taking up almost the entirety of Bahia Honda Key, the state park has the most popular and well-known beaches in the area, including Sandspur Beach and Loggerhead Beach. The beaches on Bahia Honda are primarily known for their beautiful vistas and the warm, shallow water that comes pretty far up onto the land, making them perfect for wading. Sandspur Beach is currently closed for some repairs from Hurricane Irma, but park officials say it should be open to the public by the end of 2021, so check on the website before visiting.
For a more traditional beach experience, give Anne's Beach in Islamorada a try. Another fairly popular spot, Anne's Beach, is one of the few natural sandy beaches in the Keys and is known for mangrove trees and the occasional octopus.
Looking for something a little weirder and more unique? Stop by Geiger Beach on Boca Chica Key for one of the more exciting shores on the islands. It's a little hard to find, and you'll have to walk part of the way, but visitors to Geiger Beach are rewarded with strange signs, handmade driftwood structures, and other relics of the shore's infamous past as a swinging nudist beach.