The answer is yes, absolutely! As any Washington DC tour will tell you, the capital is one of the most pedestrian-friendly cities in the United States. That's especially true in more touristy areas like the National Mall, which features extra-wide sidewalks for strolling among the monuments freely and easily. The National Mall also features clusters of attractions close together, like the branches of the Smithsonian Institute, so you can easily visit them all on foot without having to walk across the park. Unlike in western cities like LA, it's perfectly possible to take a trip to Washington and get around the city without a car.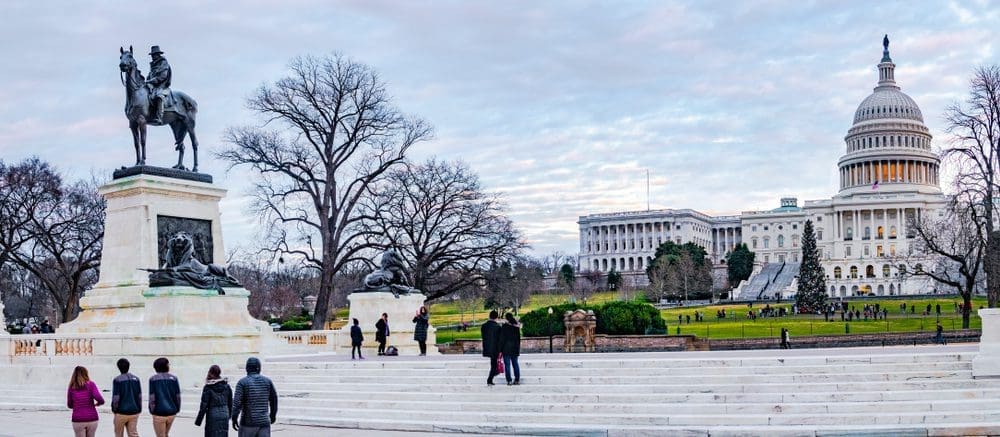 There are plenty of other ways to travel around Washington without having to rent a car or hire an Uber. The city highly encourages ride-sharing programs for bicycles and scooters, which can be rented through a variety of apps. Washington also features the top-ranked public transportation system in the entire country, even beating out the New York and Boston subway systems. Visitors can take the train in and out of the city itself, to the residential areas where the hotels are mostly located. It's an easy, convenient, and affordable way to get around the city without calling a cab or an Uber.
If you're looking for something to do while you walk around the city, we recommend Action Tour Guide's own Washington DC Monuments Self-Guided Tour. The tour will take you to some of the most famous sites in the city, like the White House and the Lincoln Memorial, and some lesser-known spots, like the Ford Theater, where President Lincoln was shot. In between the stops, we'll fill in a little background history of the city, from its founding after the Revolution up through the contemporary battle for statehood.