The ancient Mayan city of Ek Balam is an archeological site located in the Yucatán Peninsula of Mexico. It was once a thriving metropolis that served as one of the most important cities for trade and culture during its peak period. Its unusual architecture, enigmatic name, and location deep in the remote jungle bring vivid visions of Mayan daily life to mind. The Ek Balam ruins are an enigma for tourists and historians alike. Although it is not known precisely when the abandonment occurred, it can be traced back to a number of significant factors.
Ek Balam was founded sometime around the third century A.D. It grew in population and prosperity as a hub for trade, worship, and agriculture. At its peak, Ek Balam was spread out over seven square miles, with a population estimated to be over 20,000 individuals. The sacred acropolis and the region within the fortified second wall were reserved for noble people, priests, and other city leaders. It is thought that Ek Balam was a kingdom seat or capital at its peak of influence. Indeed Ek Balam, or the Black Jaguar City, was as powerful as its namesake from 770 A.D to 840.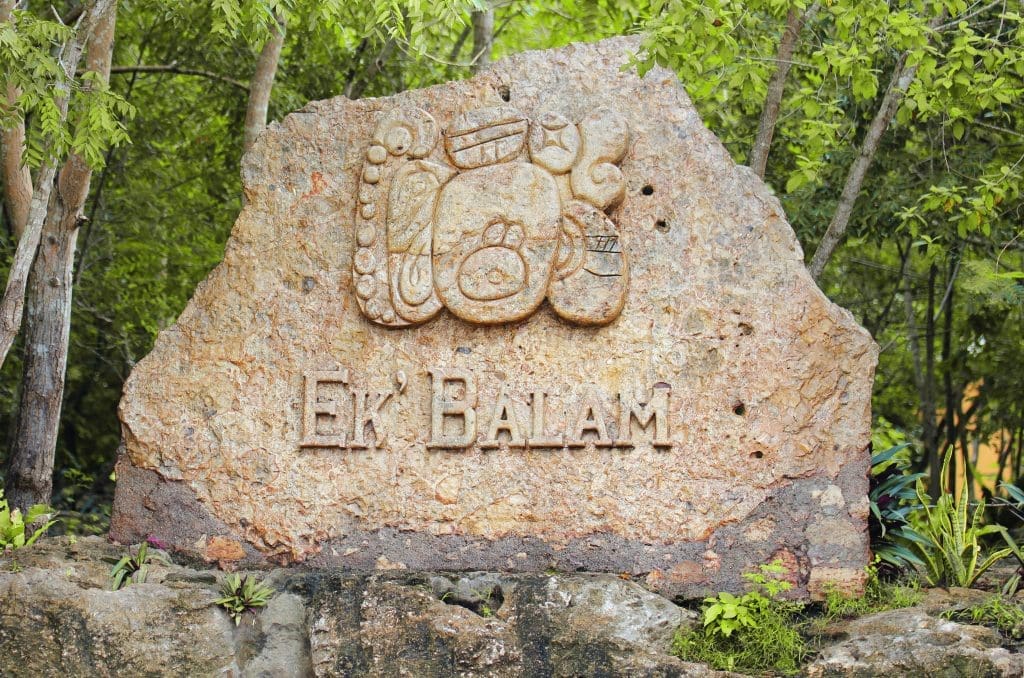 Here are some of the factors that may have contributed to the decline of this once-thriving metropolis.
Environmental factors
The area close to Ek Balam is well-known for its arid, rocky landscape and scarcity of water sources. This could have made it difficult for the Mayans to continue farming and supporting a growing population in the long run. Furthermore, drought and other natural disasters may have undermined the city's infrastructure, leading to its eventual collapse. Natural disasters and starvation in Central America and Mesoamerica disrupted trade networks, weakening them until they were abandoned.
Political instability
Along with these environmental factors, political turmoil must also be considered when examining what could have led to abandoning Ek Balam by its inhabitants. Political unrest between rival cities or conquered territories might have played a significant role in why there was extensive depopulation. At this moment in history, there were numerous dynasties vying for power across Central America which led to internal conflicts amongst various Maya city-states.
Disease and epidemics
Research also suggests that disease played a major role as well, particularly an epidemic known as cocoliztli which swept through Central America. The Mayans had little immunity to European diseases, such as smallpox and measles, which were introduced to the region by Spanish explorers. Foreign invaders such as Spanish conquistadors added further pressure on native populations who were already weakened by famine and disease leading many to flee rather than stay and fight against overwhelming odds.
However, just after the height of its power, the population of Ek Balam vanished during the Postclassical period. The hasty abandonment of the city has puzzled historians and is often likened to the vanishing of the residents of the Roanoke settlement in Virginia centuries later. Supernatural theories abound. However, what is most likely is that the city, which had suffered several attacks over the eleventh century, was invaded a final time, and the remaining residents fled rapidly. Ek Balam was invaded at least once by the Itza tribe. The Itzas were a subgroup of Mayan people who lived in the same area as Ek Balam. This led to resource and trading clashes over the centuries.
Are there any cenotes at Ek Balam?
Yes! There are several cenotes located near Ek Balam, which were important sources of water for the city's inhabitants. The X'canche cenote is located a mile away from the Ek Balam ruins, and you can rent a bike from the visitor center to get to the incredible freshwater cenote. It is a large, open-air cenote with clear blue water, surrounded by lush vegetation.
Conclusion
Ek Balam was abandoned for reasons that are not entirely clear, but may have been due to a combination of factors. Today, the ruins of Ek Balam are a popular tourist destination, offering visitors a glimpse into the rich history and culture of the Mayan civilization. We strongly recommend that you subscribe to Action+, which includes all of our tours in a single, year-long package. Travel all year and take our self-guided tours with you wherever you go!