Each Florida Keys has its own reason to visit, but if you could only spend time in one, we recommend Key West. As the southernmost island, Key West comes at the end of most Florida Keys tours, and there's a ton to do just on that one island. Whether you're looking for a fancy resort, a parade, or a crappy dive bar once visited by Ernest Hemingway, Key West has a little something for everybody.
Once you arrive in Key West, you should first go to Mallory Square, especially if the sun is getting low. The square has the most beautiful sunsets in the Keys, but it also comes alive every evening with performers, street vendors, and other residents celebrating the sunset. Mallory Square is plenty of fun during the day too, with shops, restaurants, and a sculpture garden, but you should make sure you end up there at the end of the day if you want a truly special experience.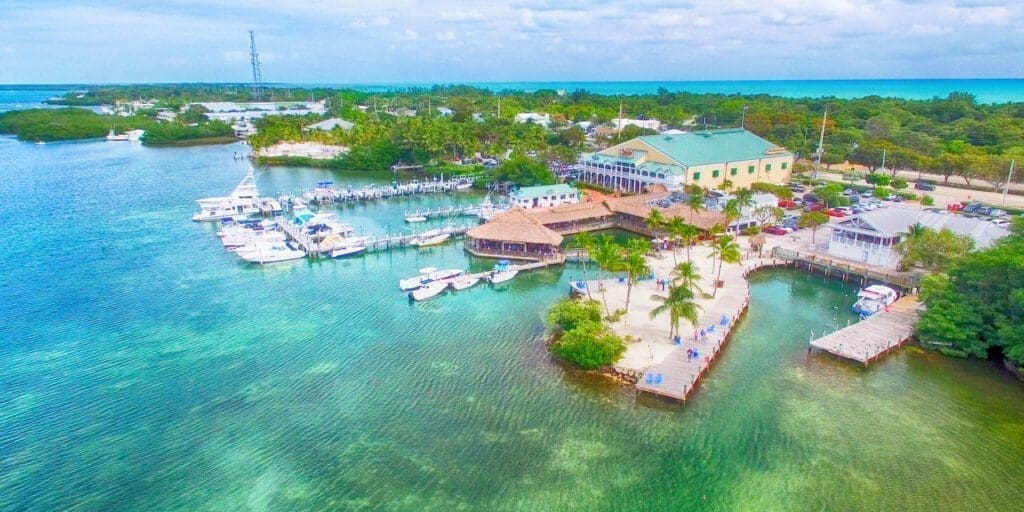 Speaking of special experiences, you should try to match your trip dates with at least one of Key West's legendary festivities. The most popular is the Independence Day parade, celebrated every year on April 23rd, the date of the Keys' symbolic declaration of independence as the "Conch Republic." If you're traveling without kids, we can highly recommend the Fantasy Fest in late October, a ten-day celebration of hedonism leading up to Halloween. It's not especially family-friendly, but Fantasy Fest is an experience you won't forget.
Key West is also home to plenty of museums and historical sites. Well-known figures like Ernest Hemingway, Tennessee Williams, and Harry Truman have all called Key West home, and their houses have been preserved as museums.
To get the full scoop on Key West and the rest of the Keys, check out our Florida Keys Self-Guided Driving Tour.
Essential Travel Guide: