Chichen Itza occupies roughly four square miles of space, and the ruined city features plenty to see. Most visitors will tour the temple-city for around three hours, but it's possible to enjoy the historic site for much longer periods of time. You should be prepared to walk roughly the distance that the park occupies. In the couple hours that you'll tour the city, you will walk anywhere from one to four miles if you are thoroughly exploring the site. Come prepared for a lot of walking, and make sure you have comfy shoes and water! The terrain at Chichen Itza is moderate, with a slight incline just after the entrance and flat, graven paths that lead around the park. As an outdoor attraction that does require a fair amount of activity, make sure that you bring whatever will make your tour of the ancient temple-city most comfortable. Insect repellent, sunscreen, and water are all very important to pack with you on your tour.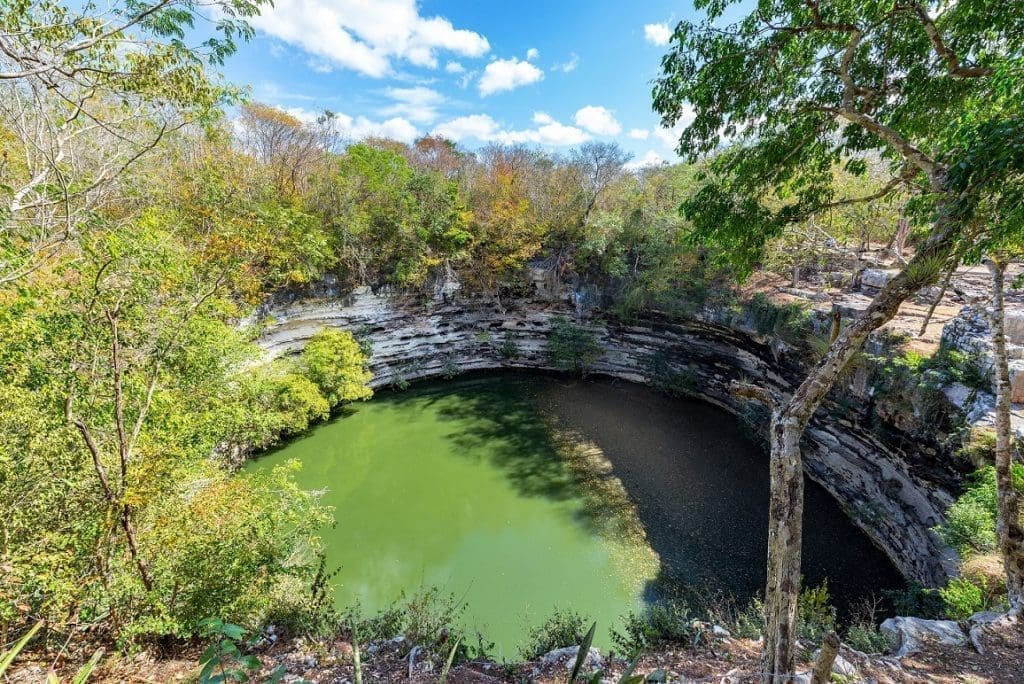 Is Chichen Itza wheelchair accessible?
Chichen Itza is very accessible. Since climbing up the temple was prohibited in 2008, it has become equally accessible to able-bodied folks and those who use wheelchairs or other walking supports. The road leading to Chichen Itza is flat and paved, and the parking lot features accessible spots close to entrances. Since the access to Chichen Itza is at the top of a low hill, there is a staircase and a wide, smooth ramp leading up to it. While the trails around Chichen Itza are not paved, they are covered with tightly packed gravel that makes for smooth sailing for wheelchair operators. The entire site is mainly flat. However, it does feature a few slight inclines, but nothing would make the tour impossible for people to use wheelchairs.
Essential Travel Guide: