Arches National Park is full of iconic arches and other geological wonders. While the best way to explore this park is with an Arches park tour if you're the type who enjoys being informed before you start your adventure, here's the park's top 4 must-sees.
The Windows
Taking a short 1-mile round trip hike at the Windows brings you close to 3 different arches: North Window, South Window, and Turret Arch. When the North and South Windows are seen together, they look like a pair of giant spectacles left in the desert. And as its name suggests, the Turret Arch has a section of rock that soars from it like a tower.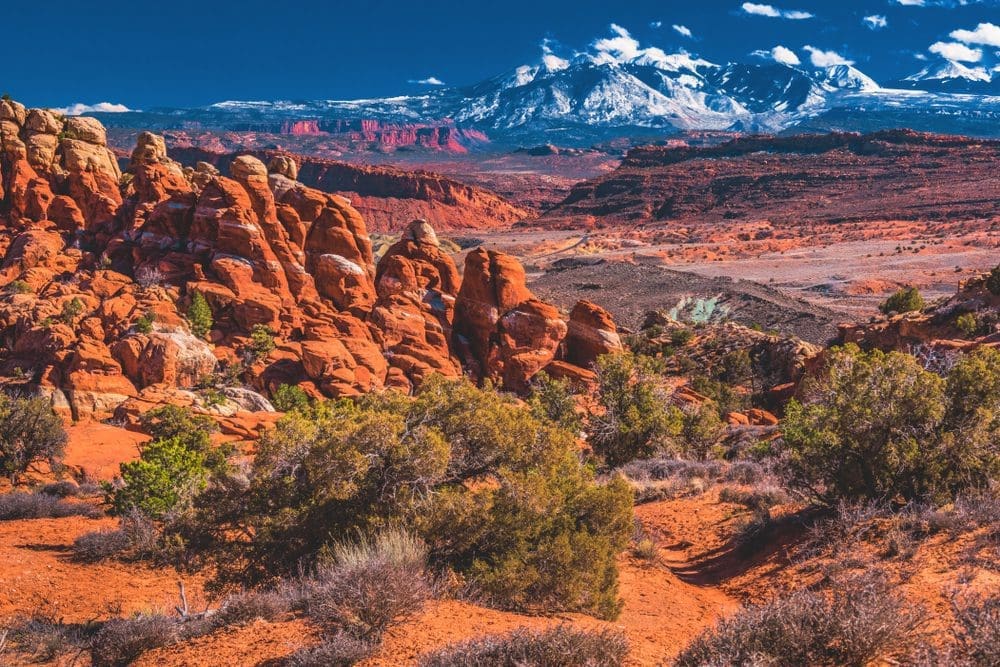 Balanced Rock
This is one of the park's best non-arch rock formations. It looks like a huge boulder just barely balancing on top of a pillar of rock. But in reality, it's one big rock formation! If this unique rock formation sounds interesting, learn more about it on Action Tour Guide's Arches Park Tour.
Delicate Arch
This one arch isn't just the most popular attraction in the park; it's even an icon of Utah. Delicate Arch is the largest free-standing arch in the park. But its popularity hasn't saved it from gaining some names over the years. When you look at it in person, try to see why some called it "Old Maid's Bloomers."
Fiery Furnace
Want to explore a maze with towering rock walls? The Fiery Furnace offers a challenging hiking experience that feels otherworldly. Because of its maze-like build, you can only enter the Fiery Furnace with a special permit or with a ranger.
Arches Park Tour
While this list is a good start to an Arches adventure, taking an Arches park tour like this one will help you see even more stunning parts of this park.
Additional FAQs:
1) Is it worth visiting Arches National Park?
2) Which is better: Bryce Canyon or Arches?
3) What is the best way to see Arches National Park?
4) Does Arches close in winter?